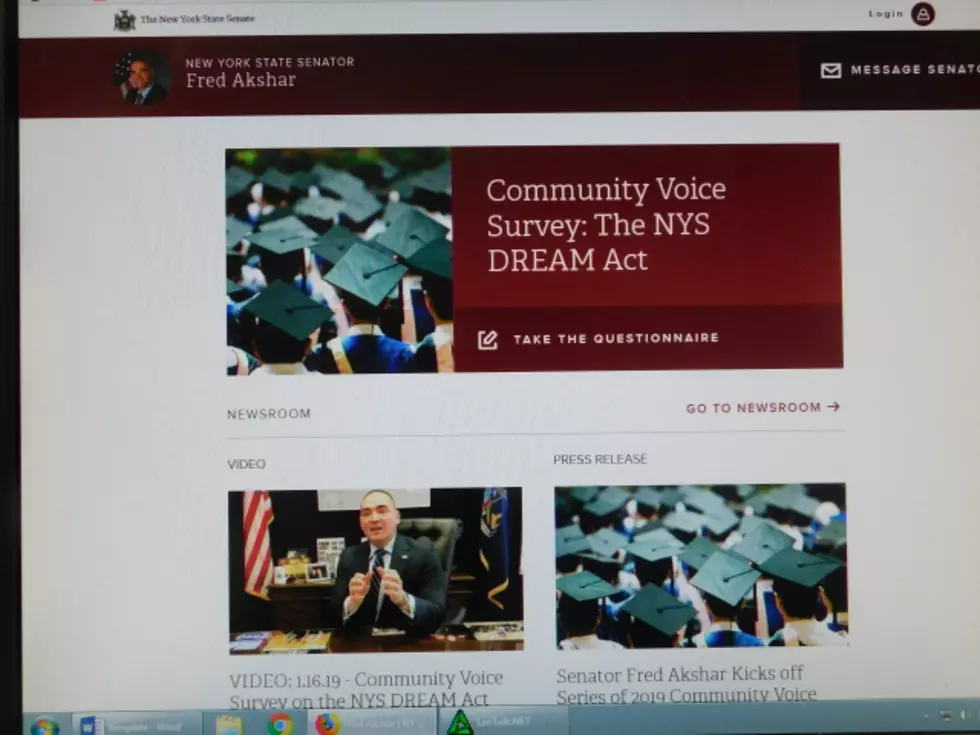 Senator Fred Akshar Posts His First Online Survey for 2019
Kathy Whyte Akshar homepage survey screen capture
New York State Senator Fred Akshar's first online survey of 2019 concerns the state's DREAM Act.
The Binghamton Republican says he wants his constituents' thoughts on allowing children of undocumented immigrants to apply for free college tuition programs for New York State colleges or universities.
Akshar says the estimated cost of the DREAM Act to the state is estimated at $27 million.
Akshar says he is personally opposed to the legislation, saying he believes it sends the wrong message to the tax-paying middle-class families who struggle to pay for college tuition.
Still, the Republican says he wants the people of the 52nd district to weigh in.
More From WNBF News Radio 1290 AM & 92.1 FM