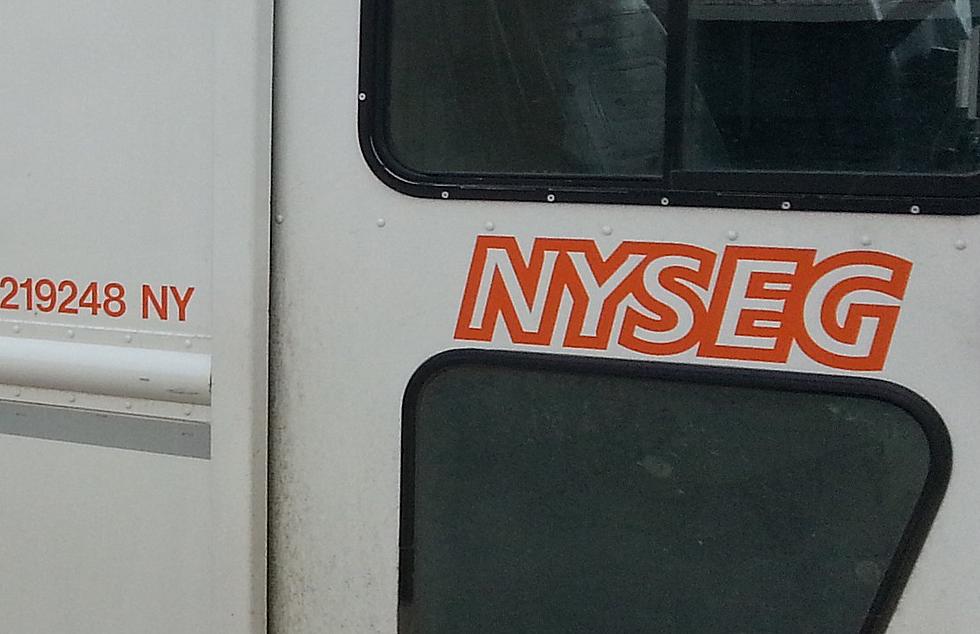 NYSEG Still Working on Power Outages from October 7
Photo: Bob Joseph/WNBF News (file)
New York State Electric and Gas is still trying to get the lights back on to tens of thousands of customers affected by the strong line of thunderstorms that swept through New York State Wednesday afternoon and evening.
Hundreds of NYSEG customers in Chenango and Broome Counties October 9 were being told the utility is still "assessing" restoration time while Mount Upton could have power back this afternoon and parts of Delaware County restored by 9 tonight. 
As of 10 p.m. October 8, NYSEG said there were still around 1,300 customers in the Oneonta Division, that includes Broome, Chenango, Delaware, Oneida, Madison Greene, Herkimer, Lewis, Schoharie and Ulster Counties, without electricity.

Enter your number to get our free mobile app
After the storms passed Wednesday evening, the utility said it had over 72,000 customers without service for a time. 
NYSEG says anyone without power after the restoration is expected to be completed is encouraged to call 1-800-572-1131 to report the issue. 
THEN AND NOW: See the Evolution of the Southern Tier