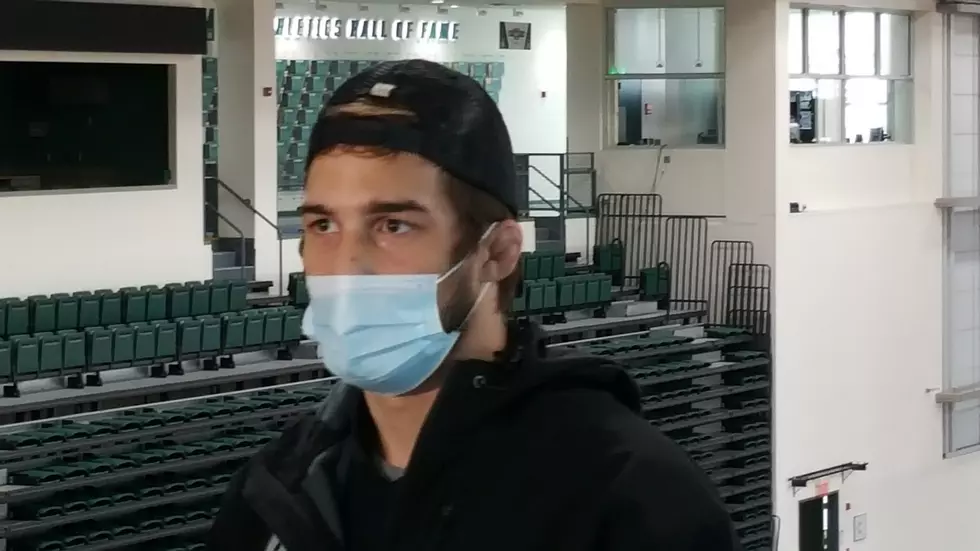 BU Wrestler DePrez Finishes Eighth in NCAA Championships
Roger Neel
Binghamton University Wrestling standout Lou DePrez has finished in eighth place in the NCAA championships this past weekend.
The 184-pound junior came close to securing seventh place in his final matchup against his 5th seed Virginia Tech opponent Hunter Bolen, when he nearly had a takedown towards the end of the period, but his opponent broke free, and put DePrez on his back for two seconds.
Bolan was up 4-0 in the second when DePrez scored a takedown, and started a comeback 5-2 at the end of period two.
The third period was scoreless aside from a stall point to DePrez, and that ended the match, and gave the Bolan the decision.
It has been a great year for Lou DePrez, the redshirt junior finished his season with back to back All American Honors, and became only the second Binghamton University Bearcat Wrestler to take eighth at the NCAA tournament, an achievement he shares with former BU Wrestling standout Nick Gwiazdowski
It's been a great year for Binghamton University Athletics, as Emily MacKay completed her amazing cross county season with All American Honors, placing 14th in the NCAA Cross Country Championships on March 15th
Emily is the first cross country runner from Binghamton to achieve this honor in the 20 year history of the NCAA Division One competition.
WNBF Congratulates both of these amazing athletes.
Go Bearcats!
[via Bubearcats.com]
TAKE A LOOK: Even Broome County Statues Are Wearing Face Masks
More From WNBF News Radio 1290 AM & 92.1 FM