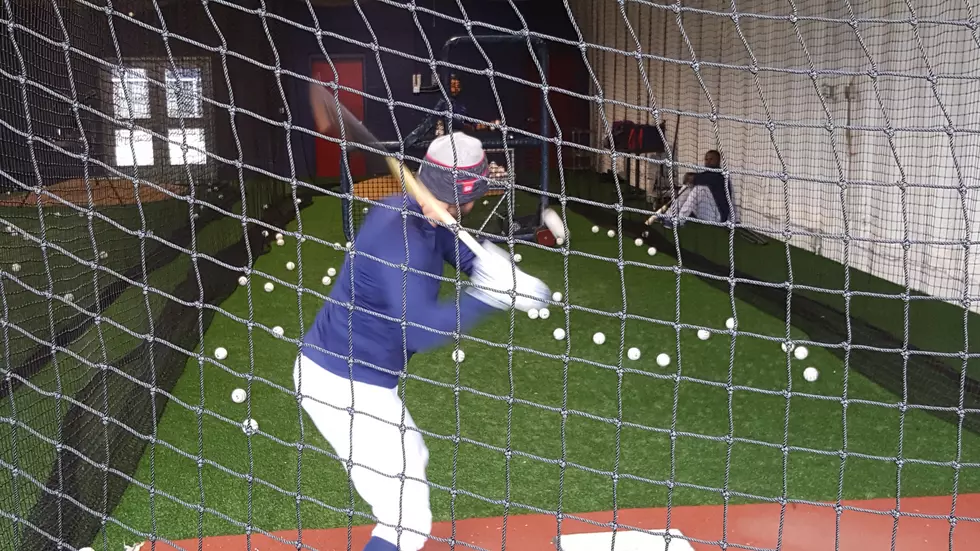 Rumble Ponies in Portland Postponed Again
WNBF News/Roger Neel Photo
The weather in Portland was better today but not enough to dry out Hadlock Field to be able to play baseball. For the third straight night the Binghamton Rumble Ponies and Portland Sea Dogs have had their game or this case games postponed.  Monday night's postponement was caused by snow and rain and the last two nights the field has been unplayable in the aftermath of Monday's precipitation.
No makeup dates for the games have been announced.  According to Tim Heiman, the media relations director and play-by-play broadcaster for the Rumble Ponies, it is the first time since 2007 that a Binghamton team has had an entire series postponed.  In April 2007 Binghamton had a three-game series at home against New Britain postponed due to snow and unplayable field conditions.   Earlier that month Binghamton had their first three games of the season in Akron postponed due to snow and unplayable field conditions.
Eight times in franchise history Binghamton teams have had an entire series postponed and three of those times have occurred in Portland.  Binghamton returns to host Erie tomorrow (Thursday) night at 6:35 at NYSEG Stadium in the team's home opener.  The game will be broadcast on News Radio 1290 WNBF and online at wnbf.com beginning at 6:20 P.M.
More From WNBF News Radio 1290 AM & 92.1 FM