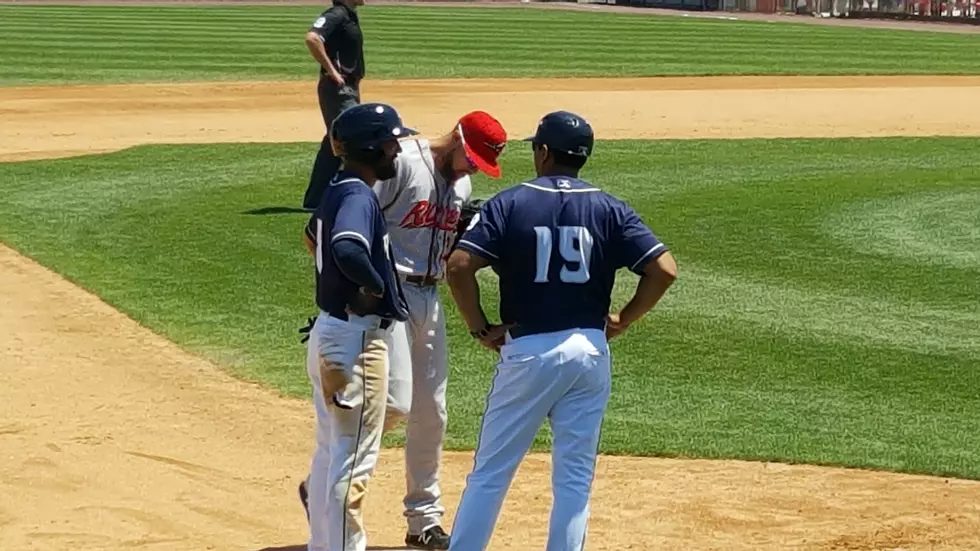 Ponies Pounded in Thunderous Attack
WNBF News/Roger Neel Photo
The Binghamton Rumble Ponies felt the wrath of the Trenton Thunder's lineup at NYSEG Stadium last (Tuesday) night.  After a big Binghamton win two night's ago the Thunder turned the tables on the Rumble Ponies and banged out a 10-3 victory.
Marcos Molina was the starter for the Rumble Ponies and suffered the loss dropping his record to 1-9.  Domingo Acevedo started and won for Trenton and raised his record to 2-1.
With the loss Binghamton falls to 36-39 while Trenton moves to 43-33.  Heading into Wednesday's action here is how the Eastern Division of the Eastern League is shaping up.
1.  New Hampshire    45-31
2. Trenton                   43-33 (2 games out of first place)
3  Hartford                  38-37 (6.5 games out)
4  Binghamton            36-39 (8.5 games out)
Over the last ten games Binghamton is 2-8 while Trenton is 4-6.
Game three in the four-game series is scheduled for tonight at 6:35 P.M. at NYSEG Stadium. Binghamton sends Nabil Crismatt to the mound against Trenton's Brian Keller.  Crismatt is 8-4 with an ERA of 3.43.
More From WNBF News Radio 1290 AM & 92.1 FM