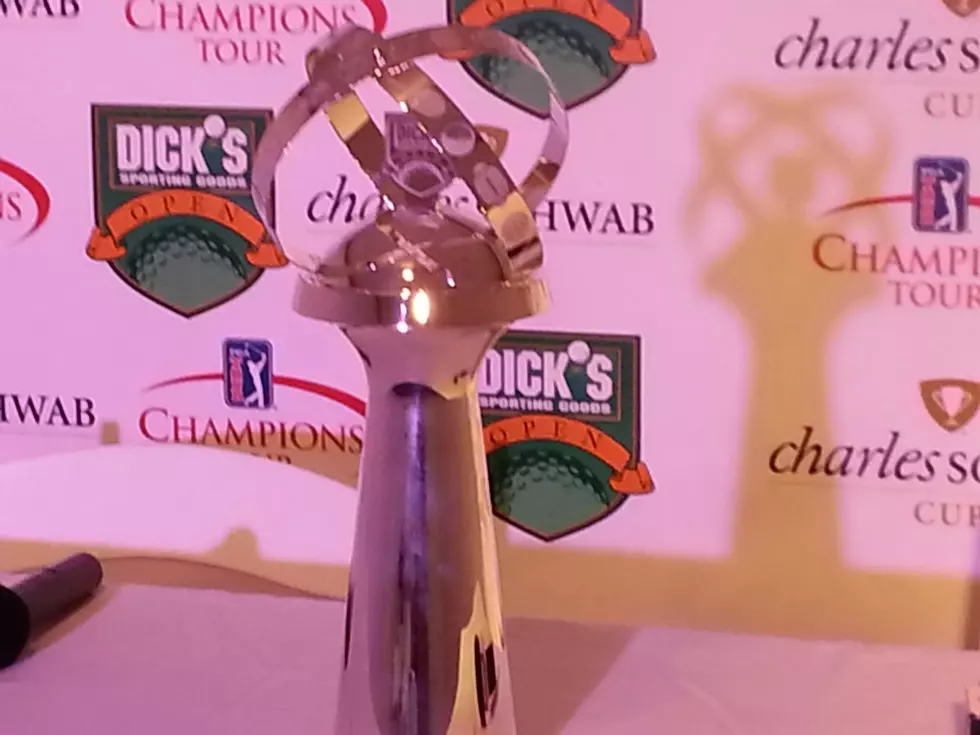 New Restrictions for the Dicks Sporting Goods Open
WNBF News/ Roger Neel Photo
Organizers of the Dick's Sporting Goods Open golf tournament are expecting record crowds, partially due to a rare performance by Bon Jovi at the Endicott golf course August 18 and are announcing special security steps.  For example, bags larger than 6"X6" will not be allowed into the venue. Coolers are also banned along with computers, lap tops, lawn chairs, and fireworks.
Beverages are banned along with cups, cans or containers, seat cushions in a carrying case, pets (except for service animals), knives, firearms or any weapons, radios, televisions or portable speakers and motorized vehicles.
Industrial Park Boulevard will be closed a week from tomorrow.  Starting at noon, sections of Main Street will be blocked off. At 2 p.m. on the 18th, Main Street from Nanticoke Avenue to Grippen Avenue will have two lanes of westbound and no eastbound traffic.  The traffic pattern will reverse in the evening.
People planning to attend are advised to head out extra-early and take into consideration that changes in the traffic patterns could also impact what parking is available.
More From WNBF News Radio 1290 AM & 92.1 FM