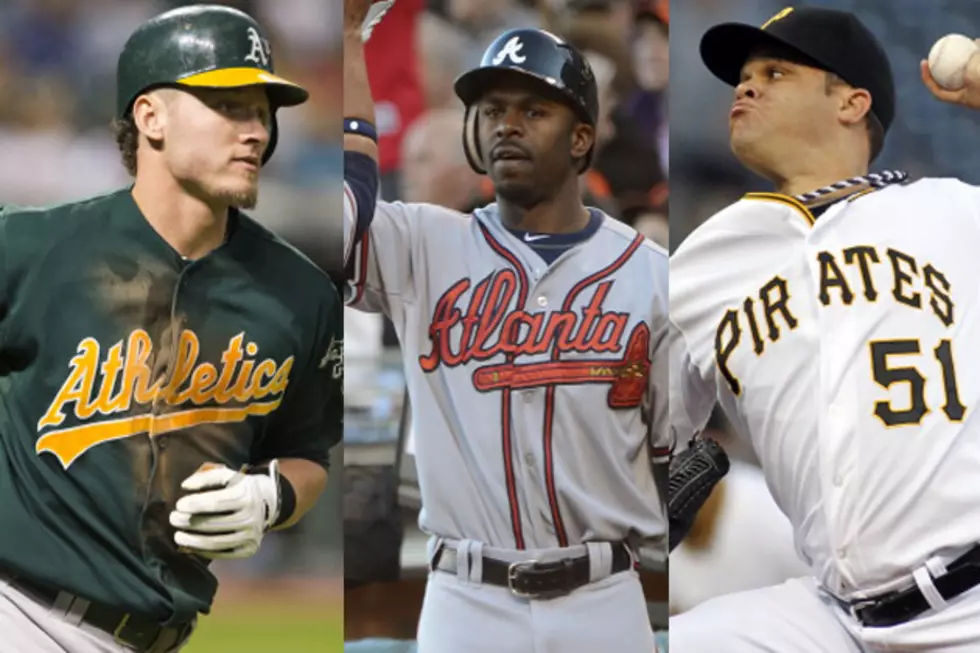 MLB Rejects Players' Association Proposal
Getty Images
Baseball fans around America are asking "WHAT NOW ? "   According to reports on ESPN.com Major League Baseball (MLB) has rejected the Major League Baseball Players Association (MLBPA) proposal to try and start the 2020 season. According to information from ESPN.com MLB says along with the rejection there will not be a counter offer.
In recent developments MLB proposed an 82-game regular season schedule along with a 50-50 revenue split.  The Players Association countered with a 114 game regular season plan. The Players Association wants to stick with a pro-rated salary payment scale. Under that proposal each player would receive about 70 percent of their overall salary.  Under the MLB proposal players would receive on a sliding scale anywhere from 23 to 47 percent of their salary.
Enter your number to get our free mobile app
You can see why the players want more games since that would mean more salary.  Under the Players Association deal the season would run from June 30 to October 31.  MLB's response is that it does not want to have any playoffs and the World Series occur in November and perhaps even past Thanksgiving.
For baseball fans there is no "joy in Mudville". Baseball hasn't struck out yet but it is entering the ninth inning and the sun is setting on the 2020 season.  If MLB sticks to its offer and the Players Association won't accept it fans will continue to ask "What Now ? " until next year.  And, next season is even in question.  No baseball at all in 2020 will definitely leave the two sides miles apart heading into future negotiations.  Another question will be fan fallout ?  With MLB's proposal to eliminate 42 minor league affiliations, millions of people around the country out of work, continued concerns over COVID-19 and billions of dollars in rioting, vandalism and looting expenses from recent incidents what will be left from fans to spend on baseball ?  And even if fans have the money how much of the failed season will ruin the love of the game  for them ?
YUM! Top Ten Quarantine Comfort Foods
More From WNBF News Radio 1290 AM & 92.1 FM