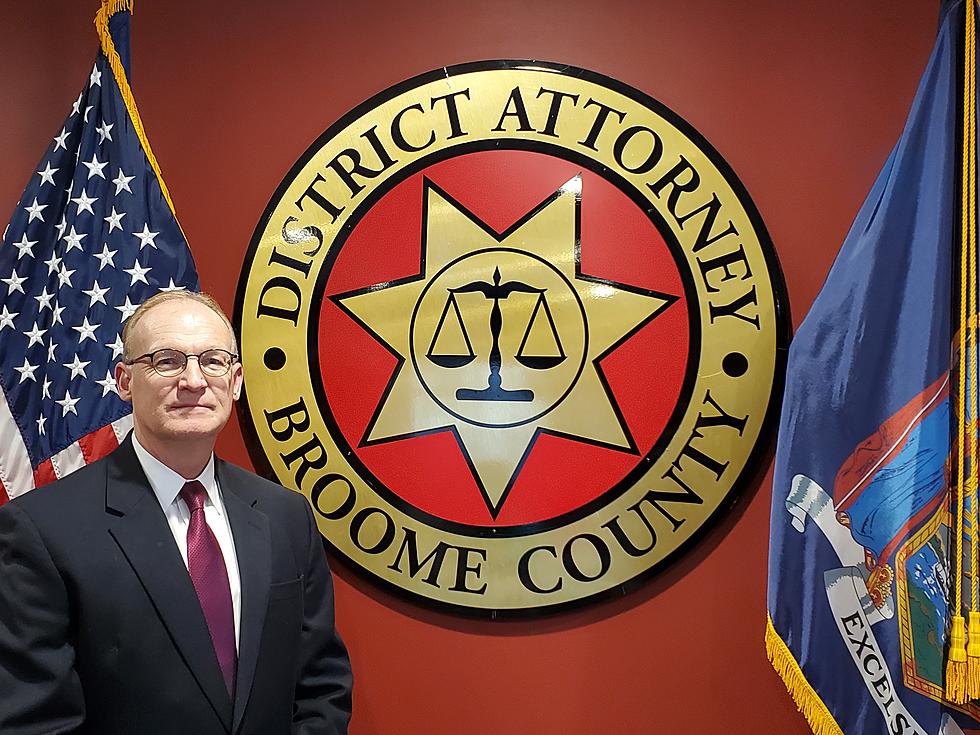 Michael Korchak Prepares to Become Broome District Attorney
Photo: Bob Joseph/WNBF News
Six weeks after Election Day, a judge has ruled that Michael Korchak can become the next Broome County district attorney.
Acting Supreme Court Justice Richard Rich Jr. Tuesday dismissed a request by Republican candidate Paul Battisti to force a hand recount of the voting results.
After absentee and affidavit ballots were counted, Korchak was ahead of Battisti by 55 votes.
Korchak ran on the Libertarian Party line after a narrow loss to Battisti in the June Republican primary.
Korchak has been the senior assistant district attorney for nearly four years since Stephen Cornwell became DA.
Speaking in the district attorney's office shortly after learning of the ruling, Korchak said "we're very pleased with Judge Rich's decision."
Korchak said with the election decided, he can move forward in preparing the office to adjust to the new state criminal justice laws that are to take effect in January.
There was no word from the Board of Elections as to when the election results would be certified.
Battisti could not be reached for comment Tuesday afternoon. Debra Gelson, the Democratic candidate for district attorney, congratulated Korchak on his victory.
WATCH: Michael Korchak reacts to the court decision on December 17, 2019.
Enter your number to get our free mobile app
For breaking news and updates on developing stories, follow @BinghamtonNow on Twitter.