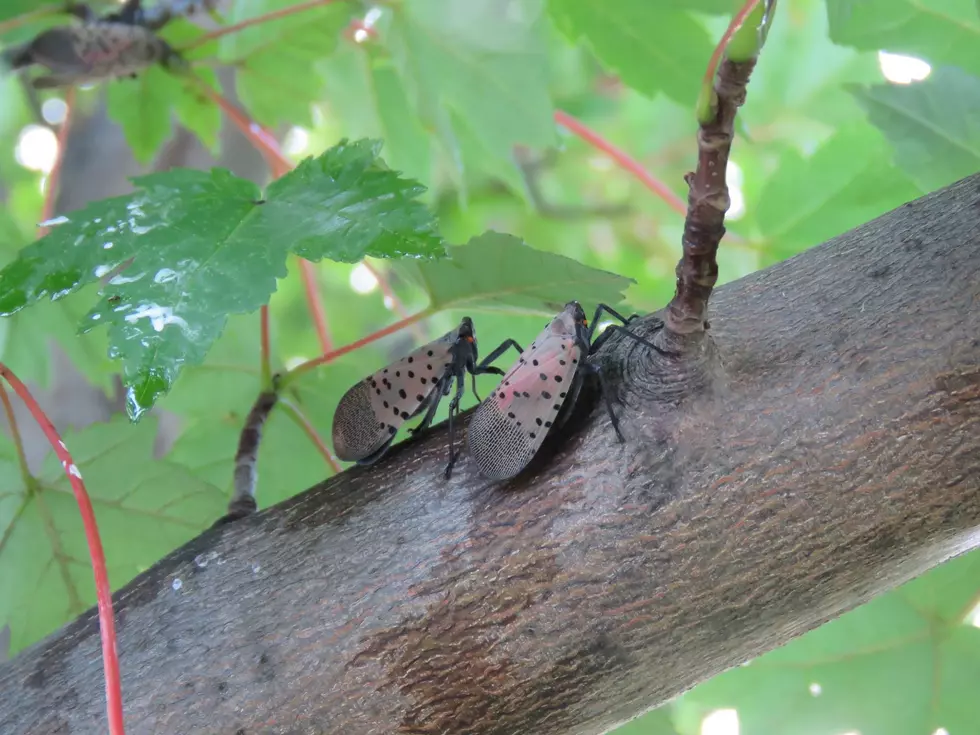 Look Out The Spotted Lanternfly Is Spreading in New York State
DEC facebook
Be on the look out for these little buggers, the spotted lanternfly is zoning in on grapes, apples, hops and a variety of other crops in New York State.
A major festination was first discovered last summer in Staten Island, but that is not the only area they have made their home, other areas reporting this destructive insect are Orange County, Port Jervis and neighboring Ithaca.
The spotted lantern fly prefers trees to graze on, but it also has posed an agricultural concern with apple trees, grape vines, and over 70 species of plants.
According to a news release from Cornell University, New York State is the second largest apple producer in our nation producing close to 30 million bushels each year, and New York's wine industry generates 6.65 billion annually according to the New York Wine and Grape Foundation.
In the release, Alejandro Calixto, director of the New York State Integrated Pest Management program at Cornell University said "Once these insects reach some of the state's grape production areas, there's going to be an impact,"
The spotted lantern fly doesn't bite, sting or pose any threats to people or animals, they can cause a lot of issues with plants as they tend to drill into plants, causing damage and opening up areas to allow other insects to infiltrate.
If you see a spotted Lanternfly in your area, you should contact the New York State Department of Agriculture or your local county or town authorities to report it.
Four Marketing Tricks Stores Love to Use
Top 7 Reasons To Love The Fall Season
More From WNBF News Radio 1290 AM & 92.1 FM