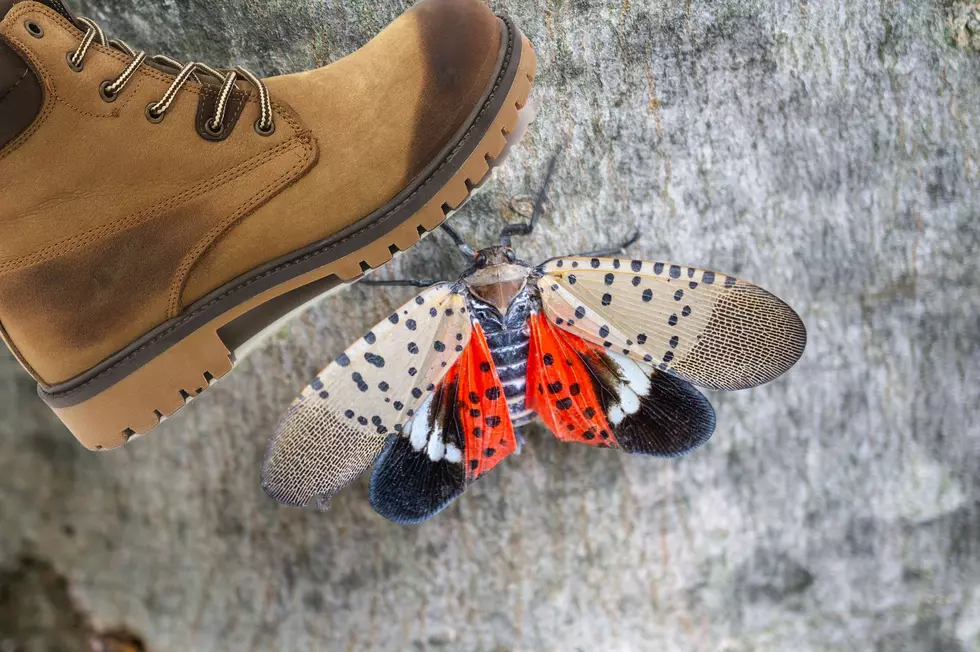 New York is Losing the War on Spotted Lanternflies
Canva.com
According to a report by Rachel Ramirez of CNN, despite New Yorkers' efforts to squash any spotted lanternfly they see, the invasive species is spreading throughout other portions of the Northeast.
While the spotted lanternflies don't pose a direct threat to people, they're wreaking havoc on New York crops. They feed on the sap in plants and weaken the plants when they invade. And while the infestation is more prevalent in New York City, Broome County is hardly immune to the invasive insects. Both Broome County and Tompkins County have an officially reported infestation on their hands.
The report indicated that increased temperatures as a result of climate change may have drawn the spotted lanternflies to New York.
The good news? Spotted lanternflies prefer warm climates, so a typical Binghamton winter should help a lot. But Julie Urban, a research associate professor of entomology at Pennsylvania State University, told CNN "it typically takes not just the first hard freeze, but a couple of hard freezes to kill them, and so cold snaps certainly aren't going to knock back the population."
So if the winter weather takes a mild break in the Southern Tier this year, it may not rid the region of spotted lanternflies well enough to stave off the infestation.
Researchers worry that if the spotted lanternflies are able to continue spreading west, they could do extreme damage to the agricultural industry in the country. Add in the strain already placed on the food industry due to factors like the Covid-19 pandemic, supply chain issues and the on-going war in Ukraine, and you have a perfect storm for putting too much pressure on the United States agricultural system.
And while researchers are still looking for a long-term solution, the best way to handle the spotted lanternfly infestation sweeping the Northeast right now is to flatten every single one you see.
New York State's Invasive Plants To Be On The Lookout For
These seven invasive plants have become a nuisance to the wildlife and people living in New York State. Learn more about them and how to remove them at the New York State Department of Environmental Conservation
here
.
The 12 Best Broome County Hiking Trails
More From WNBF News Radio 1290 AM & 92.1 FM