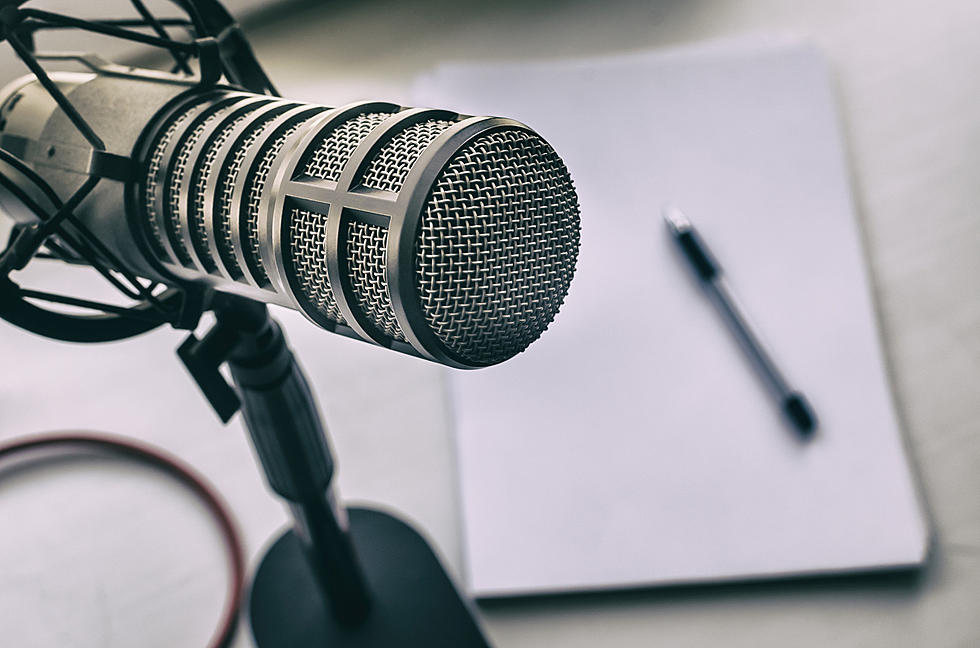 Local News You May Have Missed For The Week Of November 6
ThinkStock
Every week (usually on Monday afternoon) I recap some of the essential local news we reported on 1290 AM/92.1 FM WNBF, our Townsquare Media Binghamton sister radio stations on-air, on our websites, and on social media platforms.
Below are some local, regional, or state news items in a short recap we reported on for the week of November 6, 2023, from various agencies and news reporting from WNBF's Bob Joseph, Don Morgan, and the Townsquare Media staff. For the complete article (if available), click on the headline.
(Bob Joseph)
The man suspected of setting the fire that killed more than two dozen racehorses at Tioga Downs Casino Resort faces several felony charges. Authorities said 32-year-old Boyd Fenton of Athens, Pennsylvania was arrested in connection with the blaze that tore through a horse stable at the racetrack in the town of Nichols. Fenton has been charged with third-degree arson and third-degree burglary.
(Don Morgan)
This is the 6th year in a row that taxes have gone down in Broome County. The final budget reduces the property tax rate by 4%. The 2024 budget will also include additional investments in public safety, infrastructure, and upgrading the county workforce.
(Bob Joseph)
Salvage crews used a crane to remove nearly a dozen bells that had been a fixture in a tower at an Endicott church for more than a century. The bells at First United Methodist Church on McKinley Avenue recently were taken down one by one. They were loaded onto a trailer to be transported to an unknown destination.
(Don Morgan)
Of the $230 million Upstate Airport Economic Development and Revitalization Competition money earmarked for nine Upstate New York airports, $32 million was awarded to the project to upgrade the Greater Binghamton Airport in September 2022.
(Bob Joseph)
Many customers of a Broome County pharmacy were caught by surprise by the closing of the store. The Walgreens unit at 335 Main Street in Johnson City was shut down this week. A sign posted at the store entrance advised people that the store was closed on Monday.
(Don Morgan)
During the search, investigators found approximately 4.3 grams of Fentanyl pills,123 Oxycodone pills, digital scales and packaging materials commonly used in the sale in distribution of controlled substances, plus an illegally possessed and loaded Hi-Point 9mm handgun.
(Bob Joseph)
The Binghamton area's most famous tree was chopped down and trucked to Manhattan as part of a holiday tradition. The 80-foot tall Norway spruce in Vestal has received a bit more than 15 minutes of fame since the world learned it had been selected to be displayed at Rockefeller Center.
(Don Morgan)
On November 8th, New York State Governor Kathy Hochul announced the grand opening of 27 apartments that will provide supportive housing for formerly homeless families and individuals in Binghamton.
(Bob Joseph)
Construction crews are renovating an Endwell building to accommodate a state police station and the town of Union court operations. A project to reconfigure and expand the town-owned structure on East Main Street is nearing completion. The state police facility is expected to be relocated from its current space in the building to the lower level.
LOOK: Controversial songs from the year you were born
Stacker
celebrates history's most boundary-pushing—and thereby controversial—songs from 1930 through today.
Gallery Credit: Stacker
These 50 US Cities are Crawling with Bed Bugs
Every year the pest control gurus at Orkin put together a list of the Top 50 Bed Bug Destinations in the United States. Which areas do you travel to that you should take extra care to watch out for these blood-sucking insects? Let's countdown to the most bed-bug-riddled city in the United States.
Gallery Credit: Scott Clow
More From WNBF News Radio 1290 AM & 92.1 FM