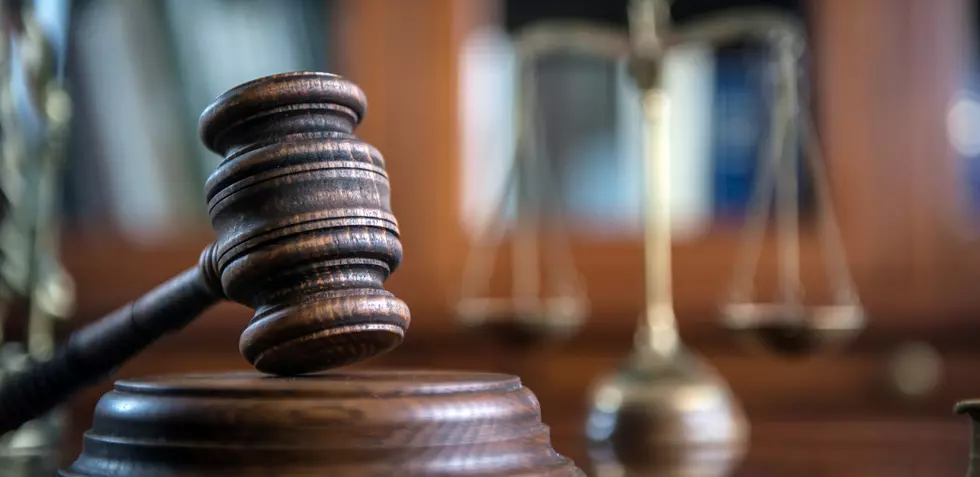 Lance Johnson Murder/ Attempted Murder Case Goes to Jury
Getty Images
A Broome County Jury is considering the fate of a Binghamton man charged with murdering one woman and wounding another in a shooting at an apartment building in Conklin on August 7, 2020.
Jurors in the trial of 47-year-old Lance Johnson have been hearing testimony for the past week.
Johnson is charged with the murder of 38-year-old Alison Salisbury of Binghamton and the attempted murder of Shannon Brooks of Conklin.
New York State Police were called to an apartment complex at 1205 Conklin Road shortly before 12:30 a.m. on August 7 of 2020 and found Salisbury dead at the scene and the then 42-year-old Brooks with a gunshot wound to her hand.  She was taken to Wilson Memorial Regional Medical Center in Johnson City for treatment of her injuries.
Brooks was among those giving testimony over the several days in Johnson's Murder/Attempted Murder trial.
After his arrest by Binghamton Police, Johnson had additionally been charged with Criminal Use of a Firearm, two counts of Criminal Possession of a Weapon, Tampering with Physical Evidence and Stalking.
At the time, the Broome County District Attorney's Office said Johnson had been stalking Brooks in the weeks prior to the women being shot with a semi-automatic handgun.
Johnson was indicted in early September, 2020.
A conviction on the murder count could result in a sentence of up to life in prison without parole. New York has no death penalty.
Closing arguments in the case were delivered late in the  afternoon July 6 and the jury was being given the case shortly before case was due to adjourn for the day.
KEEP READING: Scroll to see what the big headlines were the year you were born
26 Must-Visit Upstate New York Farmers Markets
More From WNBF News Radio 1290 AM & 92.1 FM