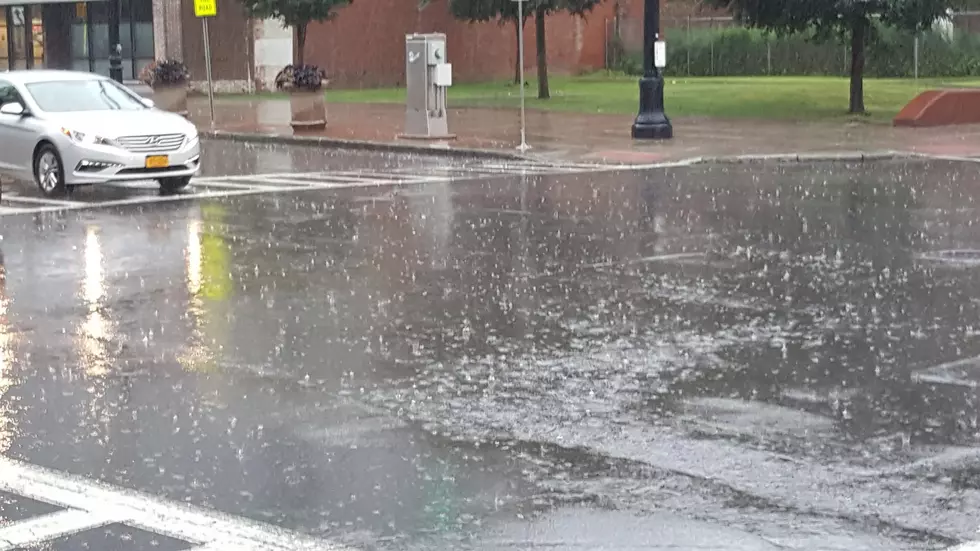 Heavy Rains Move Out of Area
WNBF News/Roger Neel Photo
Heavy rains and thunderstorms moved into the area earlier this afternoon.  The storms produced intense downpours and were accompanied by locally heavy amounts of precipitation.  Severe thunderstorm warnings were issued by the National Weather Service for parts of Broome and surrounding counties. In Binghamton heavy downpours slowed traffic for a time.
Despite the heavy rains the Binghamton Rumble Ponies game started on time at 6:35. Weather services predicted the chance of more storms in the area into the mid-evening hours.  With the storms moving out the forecast does not mention rain Friday through Monday with temperatures ranging from the upper 70's to low 80's.
Get the latest weather on the wnbf.com website. Roger Neel and Kathy Whyte have more on the weekend forecast Friday morning beginning at 5:30 AM on First News WNBF.
More From WNBF News Radio 1290 AM & 92.1 FM