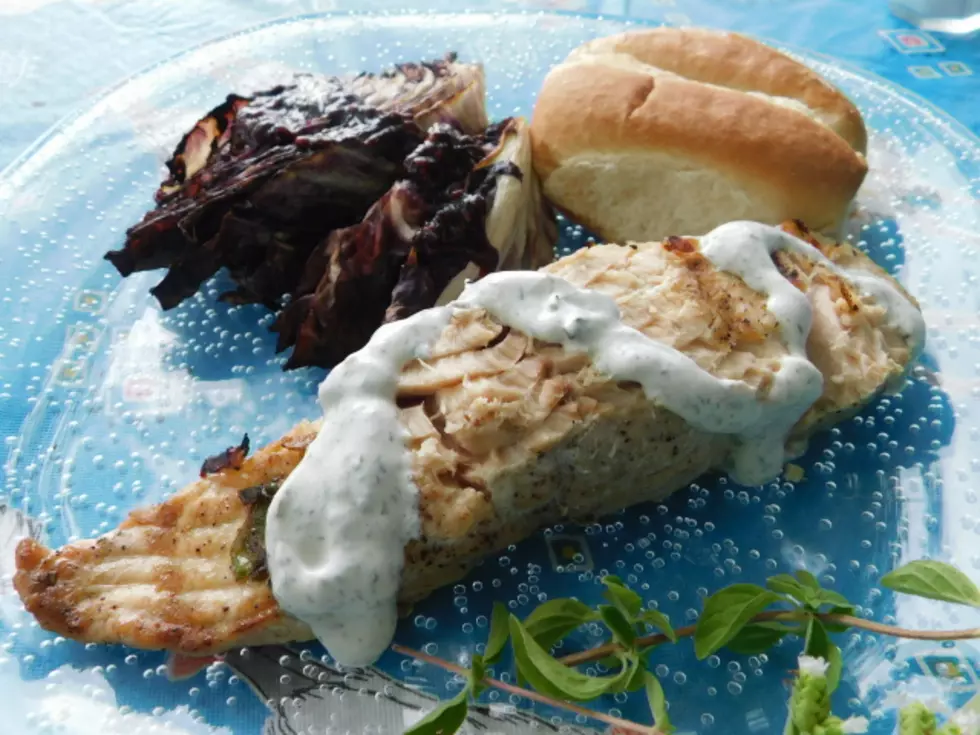 Foodie Friday Grilled Salmon with Dill Sauce [GALLERY]
Kathy Whyte/ WNBF News
Enter your number to get our free mobile app
Salmon done simply on the grill with a lemony, creamy dill sauce is a Foodie Friday treat, especially if your boss happens to catch the salmon for you! (Thanks, Barb.)
It's served here with grilled radicchio with a raspberry balsamic reduction. That Foodie Friday recipe will be upcoming.
Grilled Salmon and Lemon Dill Sauce (Prep. time about 15 minutes (most of it pulling out the bones!)
2, 4 oz. salmon steaks (pull out the bones with tweezers)
3 Tb. fresh sweet marjoram, chopped
Stir together until smooth and refrigerate until needed.
Leftover sauce can be made into dip for chips or rye bread by adding 3 Tb. mayonnaise to 1 C. sauce along with the chopped up white part of a spring onion stalk and 1/4 tsp. garlic powder.
Grilled Salmon Foodie Friday
Five Simple Slow Cooker Meals That Cost $10 or Less
More From WNBF News Radio 1290 AM & 92.1 FM