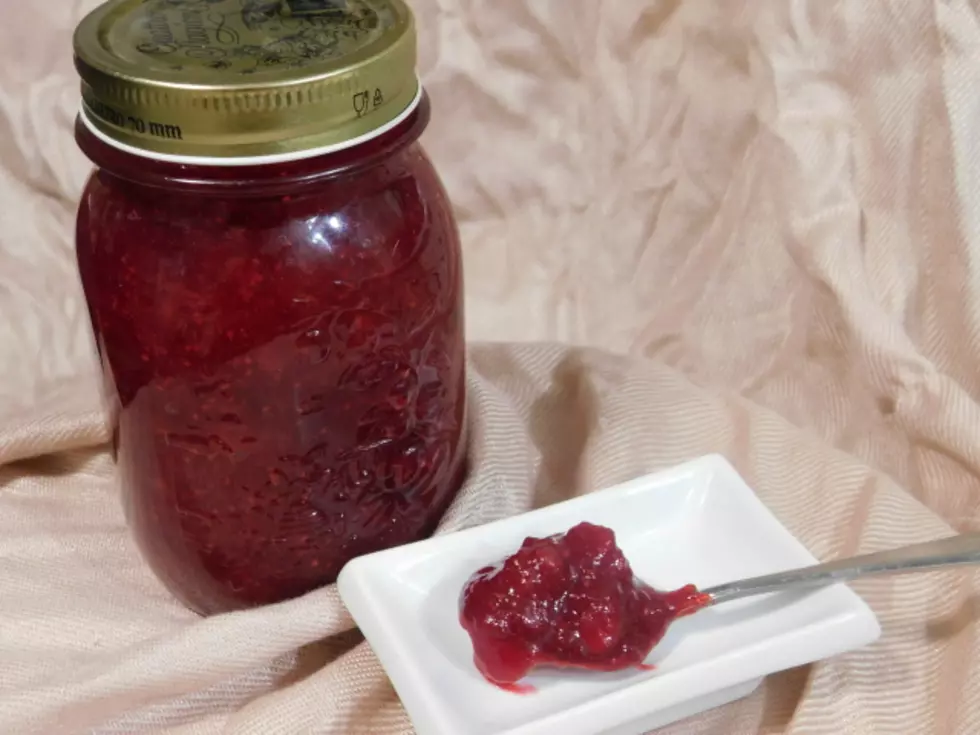 Foodie Friday on High Demand: Homemade Whole Berry Cranberry Sauce
Kathy Whyte/ WNBF News
Foodie Friday homemade whole-berry cranberry sauce is not only easy and a less processed alternative to the canned stuff, but has the added bonus of honey, orange and the fiber from the skins and seeds of the berries.
Whole-berry Cranberry Sauce with Orange and Honey (prep. time 30 minutes. Yield about 2 ½ C.)
3 C. fresh cranberries, rinsed and drained
½ C. orange juice (fresh squeezed if possible) save the orange rinds for sauce
¼ C. autumn harvest honey or other darker amber honey
In a large saucepan, bring water, sugar, honey and orange juice to a boil.  Toss in the orange rinds if you have them.  Simmer and stir until the sugars are dissolved.  Stir in the cranberries.  When the berries start to pop, remove the orange rinds with a slotted spoon, draining all the liquid back into the pan.  Reduce heat to medium-low and continue to simmer, stirring occasionally as the sauce thickens.  Cook for about 25 minutes.  Near the end, smush some of the larger whole berries against the side of the pot to further break down.  When you can see the bottom of the pan when you drag the spoon across and the sauce is to your preferred consistency, remove from heat.  Allow to cool about 10 minutes in the pan before spooning into clean canning jars with vacuum-seal lids.  Fill the jars to about ¼ inch from rim and loosely screw on the lid. Continue to cool on the counter until the jars are still hot but can be handled.  Tighten down the lids.  Once the sauce is room-temperature the lid should be concave on top and sealed.  Store in the cupboard or refrigerator.  (Always refrigerate after opening.) Sauce will keep one or two weeks in the refrigerator once opened.
Aside from the traditional use with turkey during the holidays, the sauce makes a nice glaze or topping for other meats like pork or salmon.
(Note to my co-workers:  Thank you all for loving this stuff. Now, this is the recipe. MAKE IT YOURSELF!)
More From WNBF News Radio 1290 AM & 92.1 FM