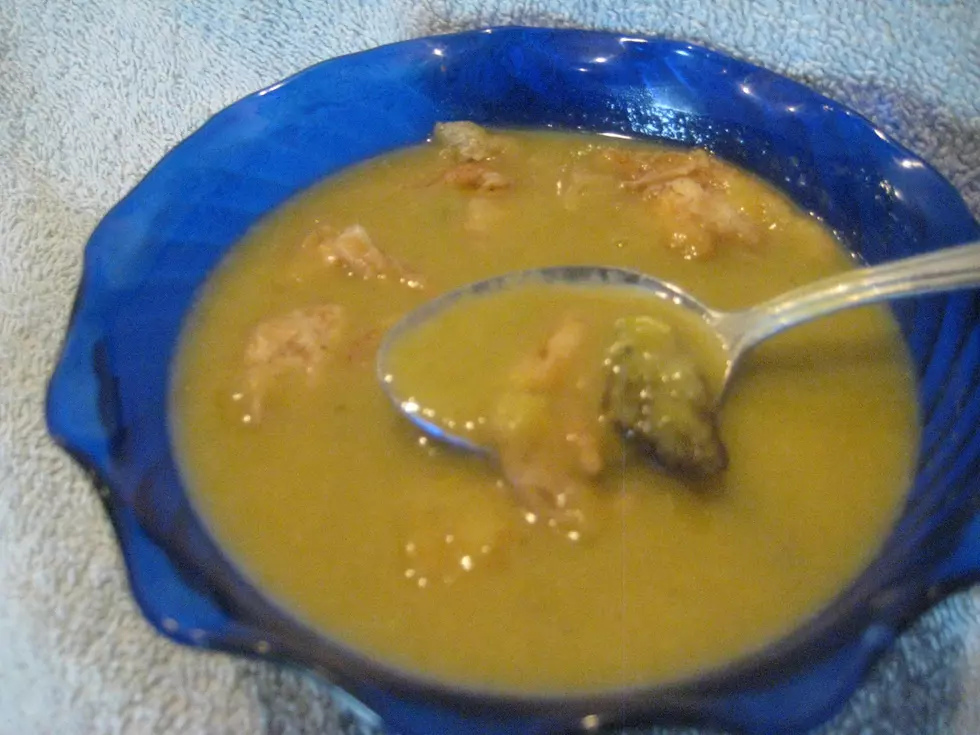 Foodie Friday Roasted Asparagus/ Leek Soup
Kathy Whyte/ WNBF News
Take advantage of what is in season like using asparagus and leeks with little seasoning for this vegan soup.
Roasted Asparagus and Leek Soup (Prep. time 40 minutes. 8-12 servings)
1 leek stalk, roots cut off and stalk split and cleaned under running water
1 bunch asparagus with the bottoms snapped off
2 large cloves of garlic still in the skin but a small bit of the pointed end cut off
1 tsp. salt and a generous grind of black pepper
1 box (32 oz.) vegetable stock
French Fried onions for garnish (optional)
Heat oven to 350.  Arrange the leeks, asparagus and garlic cloves on a baking sheet. Drizzle olive oil over the vegetables and liberally salt and pepper. Roast about 20 minutes until everything is tender.  When the vegetables are cool enough to handle, cut the tips off the asparagus and set aside. Dice the leeks and asparagus stalks on the sheet pan.  Squeeze the roasted garlic out of their paper into a stock pot. Slide the vegetables and the oil on the pan into the stock pot and reheat over medium heat until the oil starts to sizzle.  Stir in the flour to coat the vegetables, which will thicken the soup.  Allow the flour to start to turn a little brown before stirring in the vegetable stock.  Simmer on medium low for about 20 minutes.  Remove from heat and blend with an immersion blender or in small batches in a food processor or regular blender until smooth.  Taste for seasoning and add more salt if needed.  Spoon into bowls and top with asparagus tips and French Fried onions and serve with crusty bread.
More From WNBF News Radio 1290 AM & 92.1 FM