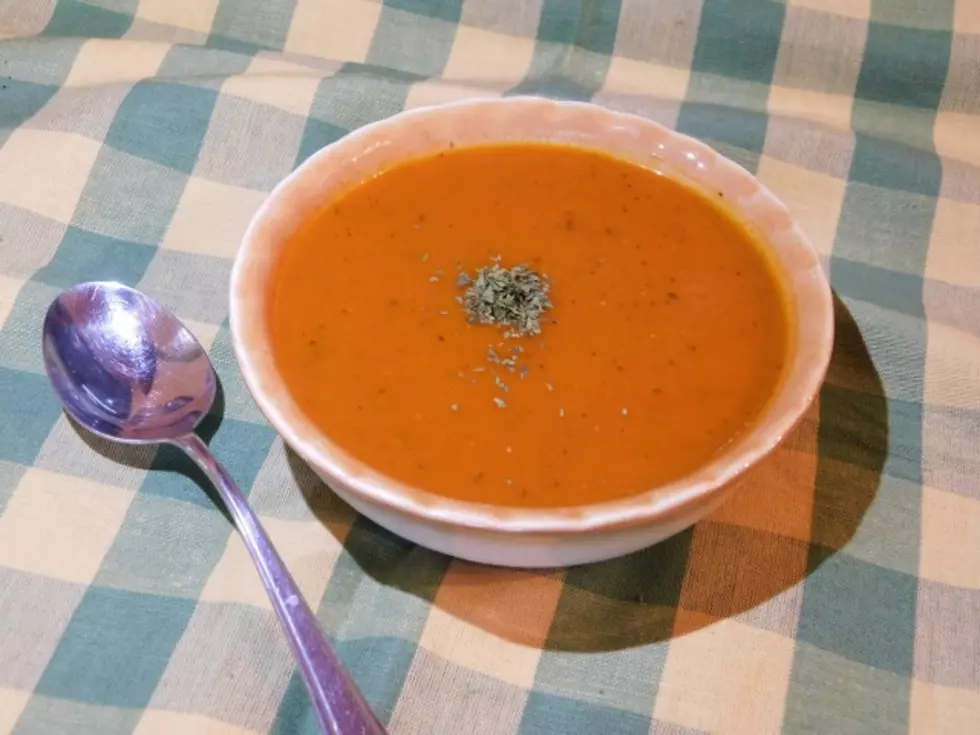 Foodie Friday Homemade Tomato Soup
Kathy Whyte/ WNBF News
This is an easy early course for dinner that you can adjust the seasoning to your taste, limit the salt and refined sugar and get to brag that it's tomato soup not out of a can.
Foodie Friday Homemade Tomato Soup (prep. time about 40 minutes.  Serves 4-6 depending on serving size: cup or bowl)
2 Tb. Extra Virgin olive oil
2 cloves garlic, peeled and crushed (no need to dice)
2 (28 oz) cans peeled tomatoes
2 tsp. cracked black pepper
2 Tb. honey (preferred Autumn harvest or other darker honey)
(* substitute margarine or another 2 tb. olive oil for butter to make the soup vegan)
Enter your number to get our free mobile app
In a large stock pot (or Dutch oven) heat butter and oil. Add onion and saute for a couple minutes before adding the garlic and basil.  Saute until onions are tender and translucent.  Add tomatoes, paprika, salt and pepper.  When the tomato juices start to bubble, break the tomatoes apart a little with a spoon or knife.  Add vegetable stock and bring to a boil. Stir in the honey to dissolve.  Take a taste and add salt, black pepper, paprika, basil or honey to your taste.  Reduce heat to medium-low and simmer 30 minutes.  Remove from heat and carefully use an immersion blender to puree the soup. Be VERY careful not to splash the boiling hot liquid!! If you don't have an immersion blender, you can puree the soup in small batches to avoid splashing in a regular blender.  Take a final taste to adjust seasoning.  Serve with a garnish of chopped basil or parsley. Obviously, goes great with a grilled cheese sandwich!
YUM! Top Ten Quarantine Comfort Foods
More From WNBF News Radio 1290 AM & 92.1 FM