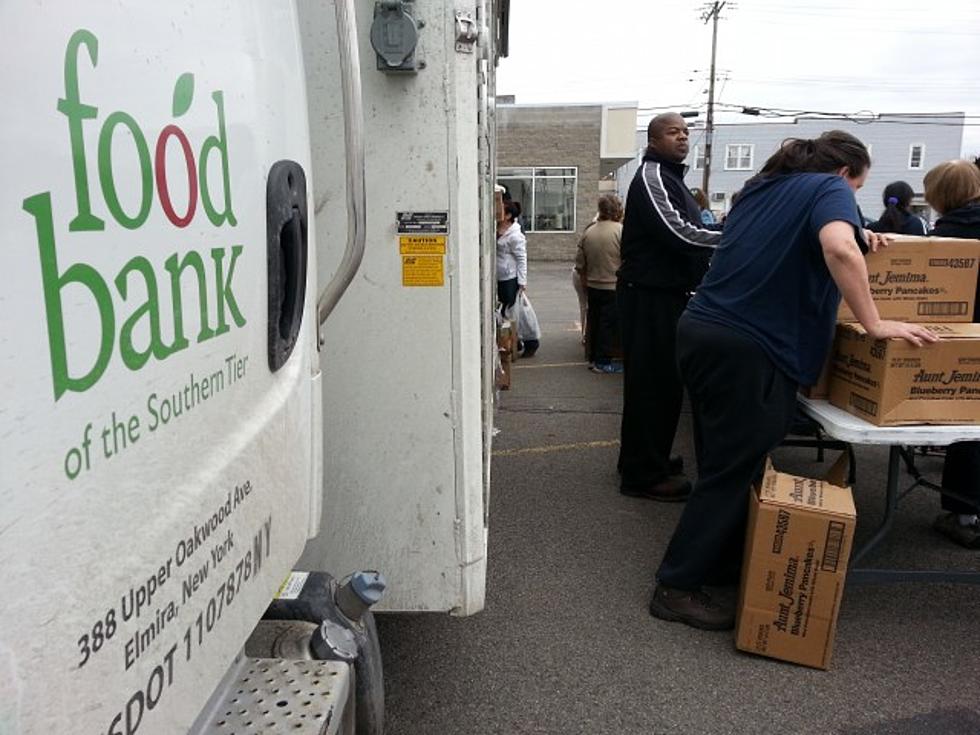 Food Bank of the Southern Tier on Southern Tier Close Up
Bob Joseph/WNBF News
Food Bank of the Southern Tier President and CEO Natasha Thompson is on the weekly, local public affairs program, Southern Tier Close Up as the group that coordinates programs in the region to address food insecurity kicks off another Check Out Hunger campaign.  Check Out Hunger is the largest fundraiser of the year for the Food Bank.
Thompson, who has been with the FBST for 19 years says she has seen some interesting trends in perceptions and the actual issues of food insecurity in the region that stretches from Chemung County to Broome County and north toward Cooperstown.  Some things, however, remain consistent like the fact that hunger is something affecting working families and individuals.
Thompson offers some updates on the numbers and driving factors behind poverty and food issues in the region ad the efforts to get a handle on the problem.  The Food Bank has gone through the jump in demand in the 1980s during the recession to a drop off in some of the demand and a move to better manage programs with larger facilities for the coordinating agency, distributing 13.2 million pounds of food in 2019.
Thompson says there has been a slight decrease in demand for local services in the past couple years but she says it's still unclear if that is due to an improvement in the economy or from people moving out of the area.
Challenges facing the Food Bank of the Southern Tier and associate agencies like the Community Hunger Outreach Warehouse, Catholic Charities and others include addressing the larger impact of substance abuse and addiction as well as continuing transportation issues in rural areas.
You can learn more about the Foodbank of the Southern Tier at www.foodbankst.org, including the food finder feature allowing people to find food services and schedules for mobile programs near them.
Southern Tier Close Up can be heard Saturdays at 12:10 p.m. following the Midday Report on News Radio 1290 WNBF.
More From WNBF News Radio 1290 AM & 92.1 FM