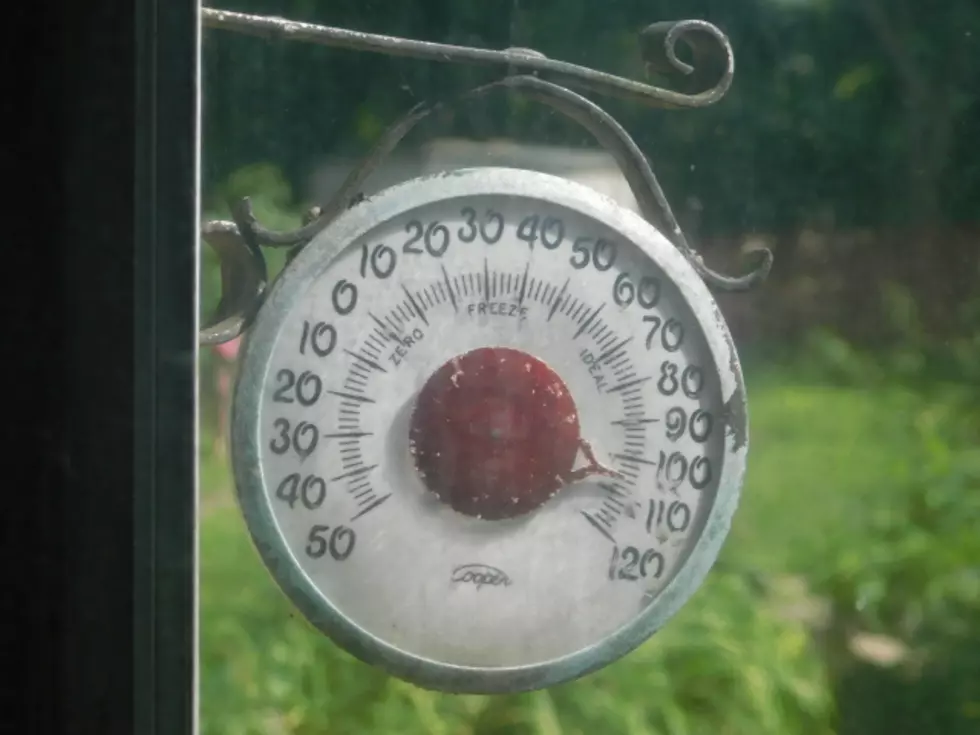 Dozens of Cooling Centers are Available in Broome County
Kathy Whyte/ WNBF News
Dangerous Heat Index values in the Southern Tier, Central New York and Northern Tier of Pennsylvania can reach 100 degrees, raising the possibility of serious heat-related illness like heat exhaustion and heat stroke.
The National Weather Service has issued a Heat Advisory from 11 a.m. to 8 p.m. August 28.
The Broome County Health Department tells residents to drink lots of water unless otherwise advised by their doctor, stay in air conditioning or shade and never leave children or pets unattended in vehicles.
27 cooling center sites in Broome County are listed by the health department, including retail facilities like the Oakdale Mall and public buildings like libraries, parks and senior centers.
Here is a list of Cooling Center sites in Broome County:
Cooling centers may be available only during extreme heat events. Call before you go.
Broome County Public Library, 185 Court Street, Binghamton, 13901, 607-778-6400
Broome West Senior Center, 2801 Wayne Street, Endwell, 13760, 607-785-3427
Columbus Park Spray Pad, 9 Columbus Street, Binghamton, 13901, 607-772-7168
Deposit Senior Center, 14 Monument Street, Deposit, 13754, 607-467-3953
Dorchester Park, 5469 NY Rt 26, Whitney Point, 13862, 607-692-4612
Eastern Broome Senior Center, 27 Golden Lane, Harpursville, 13787, 607-693-2069
Fairview Pool (small pool), 54 Fairview Ave, Binghamton, 13901, 607-772-7208
Fenton Free Library, 1062 Chenango Street, Binghamton, 13901, 607-724-8649
Floral Ave Pool (small pool), 200 Floral Ave, Johnson City, 13790, 607-797-3031
George F Johnson Memorial Library, 1001 Park Street, Endicott, 13760, 607-757-5350
Greenwood Park, 153 Greenwood Road, Lisle, 13797, 607-862-9933
Highland Park Pool, 801 Hooper Road, Endwell, 13760, 607-786-2970
Johnson City Senior Center, 30 Brocton Street, Johnson City, 13790,607-797-3145
MacArthur Pool (small pool), 1081 Vestal Ave, Binghamton, 13901, 607-772-7205
Mary L Wilcox Library, 2630 Main Street, Whitney Point, 13862, 607-692-3159
Nathaniel Cole Park, 1674 Colesville Road, Harpursville, 13787, 607-693-2700
North Shore Towers Senior Center, 24 Isbell Street, Binghamton, 13901, 607-772-6214
North Side Pool, 1 Pleasant Street, Binghamton, 13901, 607-772-7202
Northern Broome Senior Center, 12 Strongs Place, Whitney Point, 13862, 607-692-3405
Oakdale Mall, 601-635 Harry L Drive, Johnson City, 13790, 607-798-9380
Recreation Park, 103 Laurel Ave, Binghamton, 13901,607-772-9166
South Side Pool, 95 Jackson Street, Binghamton, 13901, 607-772-7204
Spray Park at CFJ Park, 98 CFJ Blvd, Johnson City, 13790, 607-797-3031
Vestal Memorial Pool, 209 Clayton Ave, Vestal, 13850, 607-754-3368
Vestal Senior Center, 201 Main Street, Vestal, 13850, 607-754-9596
West Endicott Park Pool (small pool), 525 Maple Street, Endicott, 13760, 607-786-2970
Your Home Public Library, 107 Main Street, Johnson City, 13790, 607-797-4816
More From WNBF News Radio 1290 AM & 92.1 FM