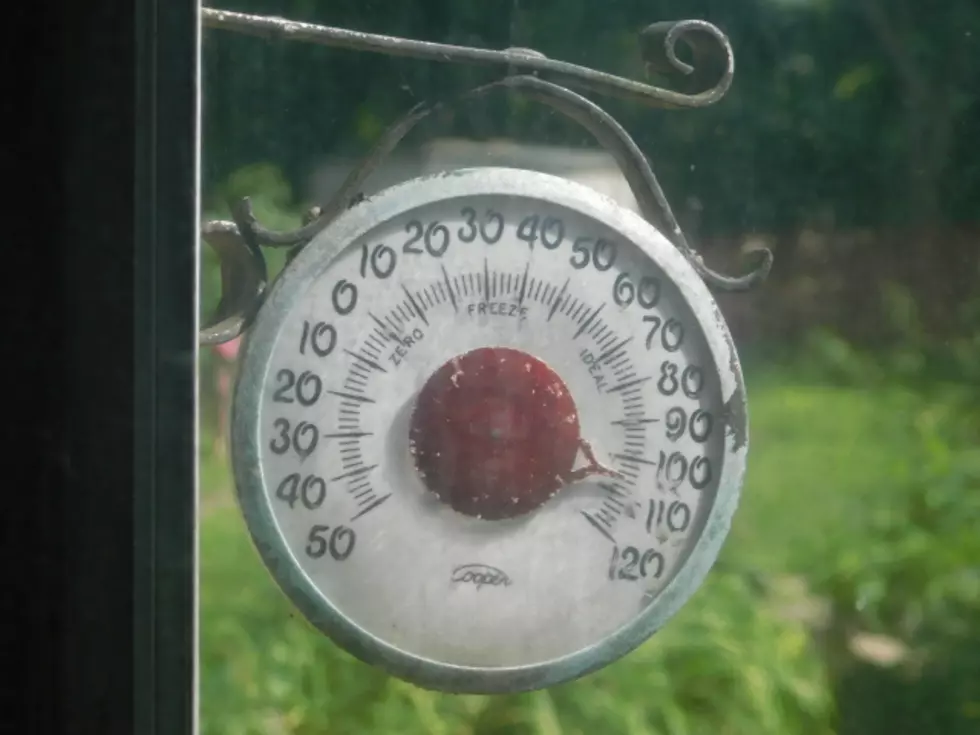 Heat Advisories Expected for Twin Tiers This Week
Kathy Whyte/ WNBF News
The National Weather Service is cautioning residents all over the Twin Tiers and Central New York that the heat is expected to be back in a couple days along with high humidity, making for potentially health-threatening conditions.
NOAA says highs for Binghamton on Thursday, August 4 could reach the mid-nineties with the low to mid-nineties predicted for Chenango County.  Combined with humidity, it could feel like close to 100 degrees.
According to an August 2 Hazardous Weather Outlook issued by the National Weather Service Binghamton office, forecasters say they expect to issue Heat Advisories later on as the heat and humidity build again in the region.
When temperatures get extremely hot, the danger of heat exhaustion and heat stroke are also elevated.  Health officials caution that heat-related illness is a real emergency and medical attention should be sought for anyone showing signs of heat exhaustion or heat stroke. That includes profuse sweating or even lack of sweating in spite of the heat, difficulty breathing, red, hot and dry skin, a throbbing headache, dizziness and light-headedness, muscle weakness or cramps, Nausea and vomiting, a rapid heartbeat, which may be either strong or weak and confusion.  There could also be slurred speech, convulsions or loss of consciousness.  Heat stroke can be fatal.
On the other hand, during the last hot spell, Broome County Health officials encouraged people to only seek out hospital emergency departments in a real heat emergency, not just as a place to cool off.
There are plenty of areas residents who lack air conditioning can go to get cool including public libraries, senior centers and stores.
Time outside should be limited and anyone who has to work outdoors should pace themselves, do most of their exertion in the early morning or evening hours, stay hydrated and take frequent breaks in the shade or air conditioning.
"It's Raining Cats and Dogs" and Other Sayings Explained
LOOK: The most extreme temperatures in the history of every state
Stacker
consulted 2021 data from the
NOAA's State Climate Extremes Committee (SCEC)
to illustrate the hottest and coldest temperatures ever recorded in each state. Each slide also reveals the all-time highest 24-hour precipitation record and all-time highest 24-hour snowfall.
Keep reading to find out individual state records in alphabetical order.
More From WNBF News Radio 1290 AM & 92.1 FM