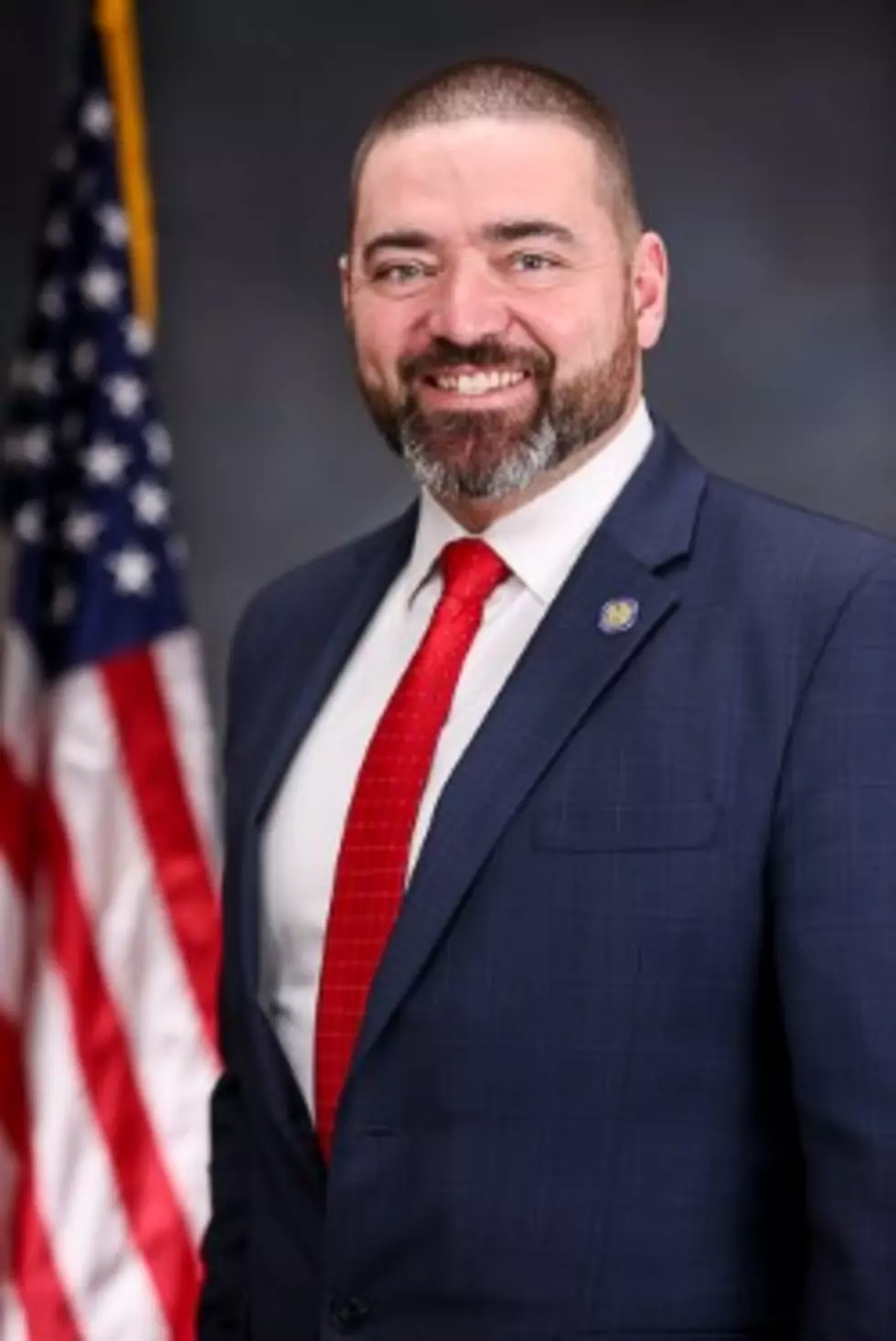 Broome Voters Elect First New Sheriff in 20 Years
NYS Senator Fred Akshar (R: Binghamton) official photo
Local turnout for the midterm elections in Broome County was larger than normal for an off-year vote and, another unusual development, saw some allegations of voter intimidation and electioneering at some polls.
Some voters complained violations ranging people wearing candidate-branded clothing to the polls to marchers demonstrating outside voting stations.
A Broome County race that was expected to be much closer was the contest for Broome County Sheriff.
In results posted by the Broome County Board of Elections, former Broome Undersheriff Fred Akshar has defeated current Sheriff's Captain Kate Newcomb by 16,848 votes.  Akshar will be replacing fellow Republican, Sheriff David Harder, who is retiring after over 20 years in the job.
In the contested races for Broome County Legislature, the unofficial winners are: in District 1 Republican Scott Baker, District 7 Republican Matthew Pasquale, District 10 Republican Erin Micha, District 11 Democrat Suzy Ryan, District 12 (in a close race with 524 votes separating) Republican Louis (Louie G) Augustini over Democrat Karen Beebe and District 15 Democrat Mark Whalen.
For Town of Union Supervisor, the apparent winner is Republican Robert Mack with 10-thousand 131 votes over Democrat Lori Whaila with eight-thousand 666 votes.  The two winning council members in the Town of Union are also both Republicans: Joseph Nirchi and David Kudgus. 
In Endicott Republicans also sweeping Village trustee with Patrick Dorner and Nicholas Burlingame the apparent winners, trialed by Democrats Shannon Sharpe and Kevin Kreiner. 
In Johnson City, again the Republicans lock their hold on Village politics with Adam Brown and Mary Jacyna the apparent winners of the two trustee seats. They had been challenged by JC Tax Reform candidates Robert Reynolds and David Lechner, who each got around 11 percent of the vote. 
Absentee and affidavit ballots still need to be counted and the votes certified. 
11 Things That Scream Upstate New York
If you need to know anything about Upstate New York, know that its culture and tradition is distinct from the rest of the state.
Some things just make you sit back and say "wow, this is SO Upstate New York..."
The 10 Commandments of Binghamton, NY
Every area has their spoken & unspoken rules, ethics, and principles; and just like the biblical 10 Commandments, Binghamton has some too.
Here are the 10 Commandments of Binghamton, NY...
More From WNBF News Radio 1290 AM & 92.1 FM