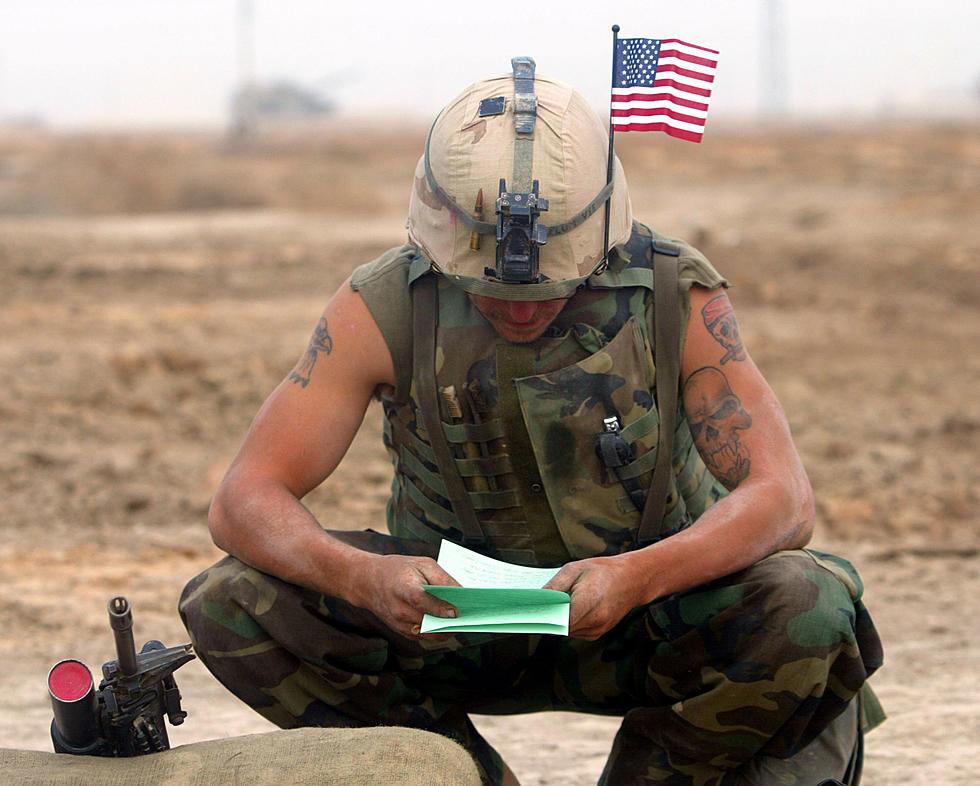 You Can Honor Twin Tiers Area Veterans With a Card, Letter, or Drawing
Joe Raedle/Getty Images
For our veterans, especially for the men and women who served in the days before email, cell phones, and texting, mail call was something so special that they looked forward to with anticipation.
Enter your number to get our free mobile app
While serving, our veterans would stand in line, anxiously listened for their name to be called. If their name was called, it signaled that they had received word from their loved ones back home and they would clutch their bundle of mail to their chest and take it back to their barracks where they held on to every single word. The connection with the outside world is what gave them the strength to continue forward, especially on the bleakest of days.
The memories of mail call hold such a special place in the hearts of our veterans and one local non-profit is helping to keep the tradition of handing out letters of love and encouragement going right here in our own community.
The Twin Tiers Honor Flight has one sole purpose: to honor our veterans. Twin Tiers Honor Flight is part of the national Honor Flight Network and is a not-for-profit, fully-volunteer run organization and they strive to do all they can to make sure that every single veteran knows how appreciated they are.
Since 2012, Twin Tiers Honor Flight has been escorting local veterans to their war memorials in Washington, D.C. but they also have a variety of other ways that they show appreciation to veterans from wreath-laying ceremonies to in-home visits to mail call.
Many of our veterans feel forgotten; like their service doesn't mean anything anymore. Twin Tiers Honor Flight wants to show them that they have not and will not be forgotten, but they need your help. If you're willing to send in cards, letters, and drawings, Twin Tiers Honor Flight would be honored to distribute those things to area veterans.
If you would like to submit mail for Twin Tiers area veterans, please remember to keep your card/note lighthearted and filled with thanks. Please refrain from including political opinions. If you're not sure what to write, you could write something like, "thank you for your service and know that even though we haven't met, you hold a special place in my heart." Cards and drawings from children are also encouraged, as a matter of fact, veterans absolutely LOVE receiving mail from kids.
Twin Tiers Honor Flight
Attn: Mail for Veterans
PO Box 1770
Binghamton, NY 13902
*Note: please DO NOT date your card, letter, or drawing.
If you're a veteran or know one who would like to visit their war memorial through the Twin Tiers Honor Flight, you can learn more about the organization and submit an application here.
Twin Tiers Honor Flight is a federally recognized 501 (c) (3) organization, registered with the New York State Charities Bureau and the Pennsylvania Bureau of Corporations and Charitable Organizations.
How to Get Your Stimulus Check Quickly and How Much You Will Get
More From WNBF News Radio 1290 AM & 92.1 FM