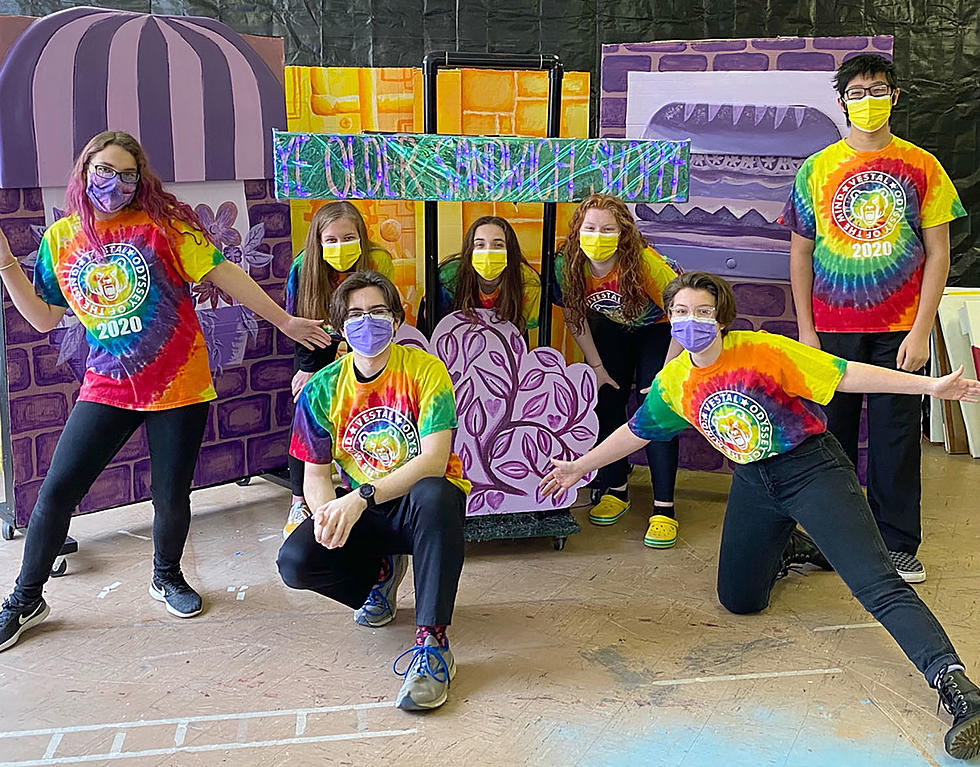 Vestal Schools in Odyssey Virtual World Finals [GALLERY]
New York State Odyssey of the Mind Vestal championship
The Vestal High school and middle school have taken first place in their division for problem solving in the New York State Odyssey of the Mind championship this month.
According to a news release both teams, who have placed first in region 12, will now be competing in the Odyssey of the Mind Virtual World Championship next month.
Odyssey of the Mind was started in 1978 as a student project in a small design class, and has since become a world wide program that has involved and helped generations of students, learn and develop teamwork skills and much more.
The Vestal coaches for the event include Jeff Donacik, Kally Schoenfeldt and Nicole Tulsey, and the students competing will be Theo Donacik, Jessica Elie, Alex Jiao, Madison Lilley, Delaney Schoenfeldt, Molly Schoenfeldt and Jaelynn Wiggins who took first place in Division III, problem 2 Virtual Odyssey.
The news release also highlights Vestal High School senior Theo Donacik who was awarded the prestigious Jimmie Jones scholarship, named after the Odyssey of the Mind volunteer who passion for technology catapulted him to the International scoring captain of O-M.
Congratulations to the students, teacher and coaches and best of luck in the Odyssey of the Mind Virtual World Championship in May.
Vestal Schools Odyssey of the Mind championship
Check Out This School That Was Converted Into a Home
More From WNBF News Radio 1290 AM & 92.1 FM