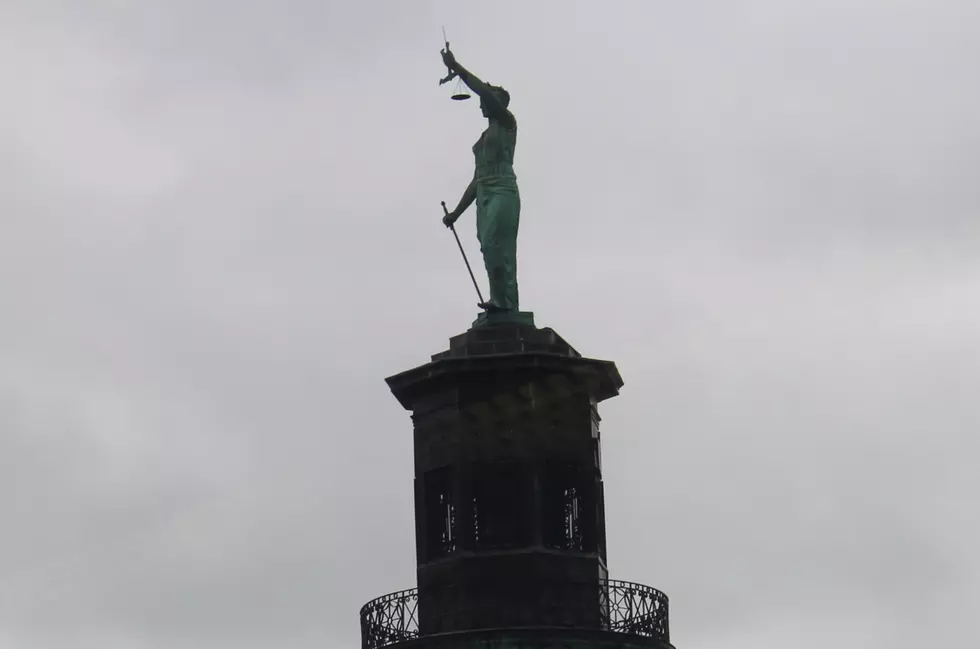 Terror Charges Added to Islamberg Attack Suspects
Photo: Bob Joseph/WNBF News
Additional charges are being placed against the Western, New York suspects accused of plotting an attack on a Muslim community in rural Delaware County.
A grand jury has now indicted 19-year-old Vincent Vetromile, 20-year-old Brian Colaneri and 18-year-old Andrew Crysel on charges of criminal possession of a weapon for terrorism.  The three and a 16-year-old boy are accused of planning to attack Islamberg near Hancock and were arrested in the Town of Greece January 18.
The four were arrested after authorities were tipped off by a Greece school student who heard one of the suspects talking about the plot to use guns and explosives against the Muslim enclave.
During the latest court action this week, bail is being revoked for Colaneri and Vetromile on the request of the Assistant District Attorney and bail for Crysel has been increased to a half-million dollars.  The 18-year-old had been free on bail.
Members of the Islamberg community made the long trip to Western New York for the proceedings and the rest of the courtroom was filled with those associated with the suspects.
The group faces several charges including conspiracy, weapon possession and attempted weapon possession.
More court dates are scheduled for Crysel, Colaneri and Vetromile while the 16-year-old's case is working its way through the Juvenile Court system.
More From WNBF News Radio 1290 AM & 92.1 FM