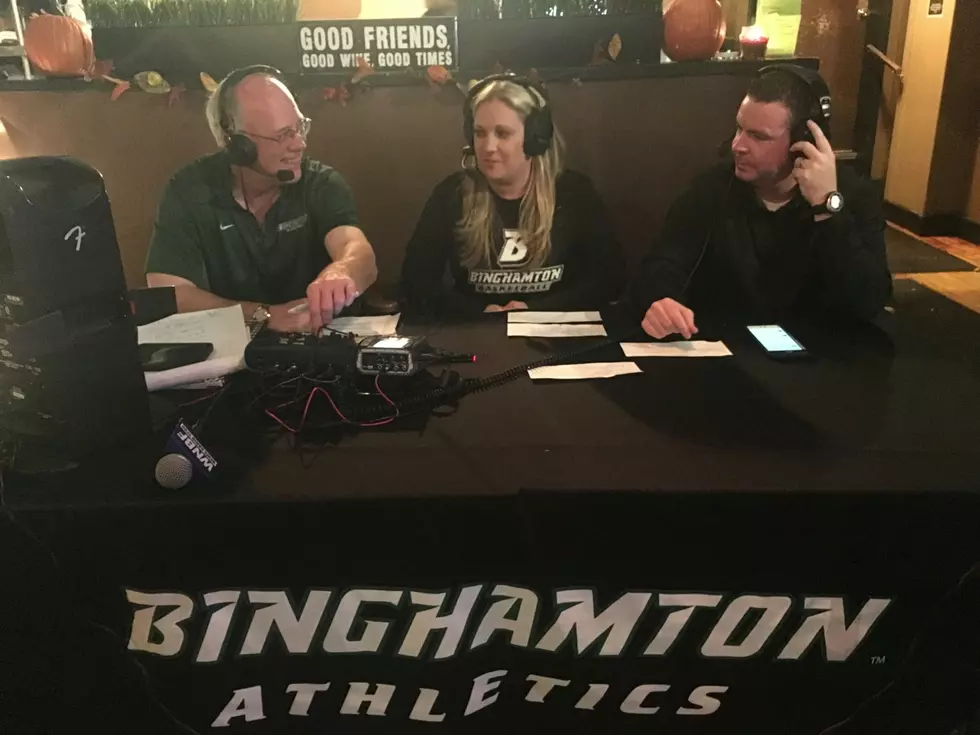 Talk Bearcats Basketball Tonight
WNBF News/Roger Neel Photo
Basketball fans are invited to visit South City Publick House, 1200 Vestal Avenue in Binghamton tonight (Thursday) for the Horizons Federal Credit Union Binghamton Basketball Radio Show.  Airing on News Radio 1290 WNBF from 7-8 PM host Roger Neel will be joined by Bearcat head coaches Tommy Dempsey and Linda Cimino.
Both coaches will review last night's games versus the Hartford Hawks and preview weekend games against the Maine Black Bears.  The BU women dropped a double overtime contest 76-73 in West Hartford to the Hawks.  The men won their second consecutive conference game with a 76-55 decision over the Hawks at the Events Center.
The featured menu item tonight is South City's "Bearcat Burger" available on broadcast nights for Bearcat fans.  Those who attend the show also can submit questions for either or both coaches to answer.
More From WNBF News Radio 1290 AM & 92.1 FM