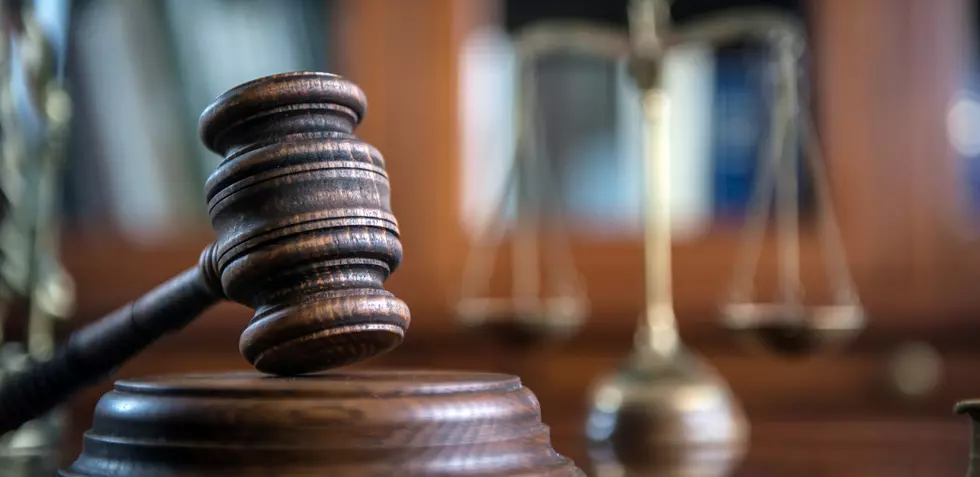 S.C. Felon Sentenced For Gun Running in Binghamton/Syracuse
Getty Images
A South Carolina man, who admitted earlier this year to illegally selling weapons across state lines to a Binghamton resident and to a felon is to spend six years in federal prison.
Officials with the U.S. Attorney's Office, Northern District announce that 30-year-old Joshua Meighen of Seneca, South Carolina  was sentenced last week for providing firearms and ammunition to a convicted felon and illegally transferring a Stoeger .9-millimeter pistol to a second felon in Binghamton in 2021.
In the news release from United State Attorney Carla Freedman and Special Agent in Charge of the New York Field Division of the United State Bureau of Alcohol, Tobacco, Firearms, and Explosives (ATF), John DeVito, Meighen is a five-time convicted felon himself.
In addition to his 72-month federal prison sentence, Meighen has also been ordered to serve a three-year term of supervised release after serving his prison time.
As part of his May 19, 2022 plea, Meighen admitted to the sale of a Taurus 9millimeter semiautomatic pistol and 15 rounds of ammunition to a Central New York resident he knew was a convicted felon.
Meighen also admitted he arranged for the sale through the U.S. mail of the Stoeger .9-millimeter pistol  and 25 rounds of ammunition for $980 from South Carolina Central New York where it was recovered from a Syracuse postal facility on October 14. 2021.
In pleading guilty, Meighen also admitted he mailed a Phoenix Arms .22-caliber pistol and a Stoeger 9mm pistol from South Carolina to Binghamton to a second felon.
Both of those firearms were seized on November 10, 2021 by the United States Postal Inspection Service through a federal search warrant.
Meighen had previously lived in New York State.
LOOK: What are the odds that these 50 totally random events will happen to you?
Stacker
took the guesswork out of 50 random events to determine just how likely they are to actually happen. They sourced their information from government statistics, scientific articles, and other primary documents. Keep reading to find out why expectant parents shouldn't count on due dates -- and why you should be more worried about dying on your birthday than living to 100 years old.
Small Towns In the Southern Tier and Central NY
More From WNBF News Radio 1290 AM & 92.1 FM