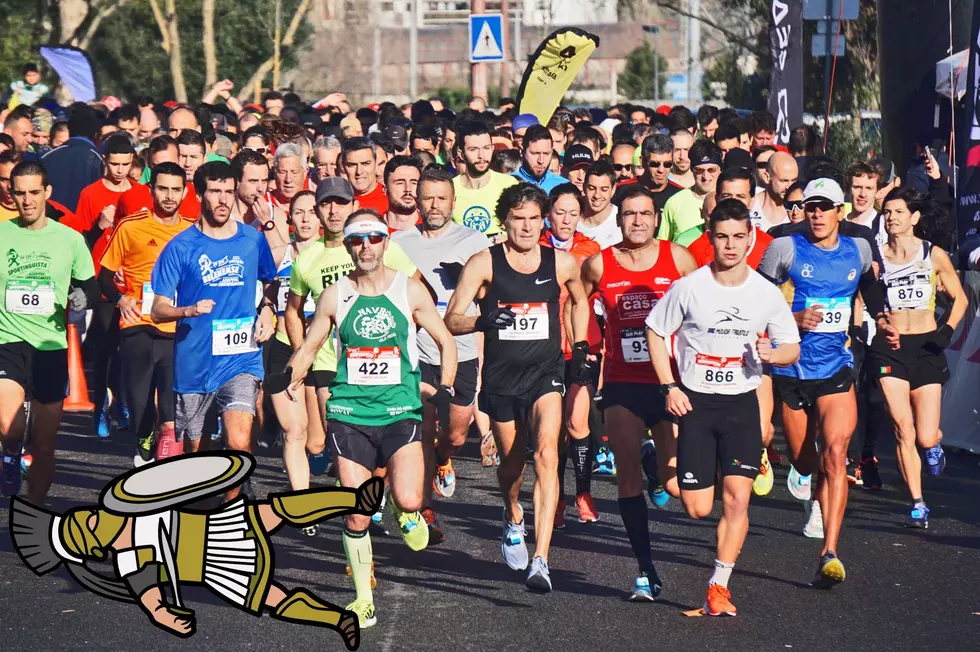 Runners Gather in New York to Run Distance Famous for Killing a Greek Soldier
Canva.com
The New York City Marathon is set for Sunday, where runners from around the world will gather to try to run the distance faster than the Greek soldier it killed.
The legend of the creation of the marathon is well known. A Greek soldier was given an important message to run from Marathon to Athens, so he took off. And upon delivering that message, the exhaustion of the task killed him.
So naturally, people throughout history have heard the story and thought "I bet I can do it faster." And it became one of the most popular athletic events worldwide.
The New York City Marathon is arguably the most famous of them all. Set to kick off on Sunday, this year's race will see 50,000 runners take to the streets in New York City. For some, finishing is accomplishment enough. And for others, nothing short of running it faster than everybody else will be acceptable.
Now if you looked at me today, it may shock you that I once had aspirations to run the New York City Marathon. Young James used to routinely run half marathons for long runs before he discovered waking up late on Sunday mornings and watching football all day. Once that happened, I realized that trying to run the distance that killed a Greek soldier faster than he did is probably not the best way to spend my Sunday mornings.
But still, running a marathon is an incredible accomplishment for millions of people every year, and it looks like Sunday is going to be a beautiful day in New York to run for hours or cheer people on from the side of the course. It certainly won't be me out there but good luck to everyone from the Binghamton area making the trip for the run.
46 Famous Athletes With Ties to the Binghamton Area
The 12 Best Broome County Hiking Trails
More From WNBF News Radio 1290 AM & 92.1 FM