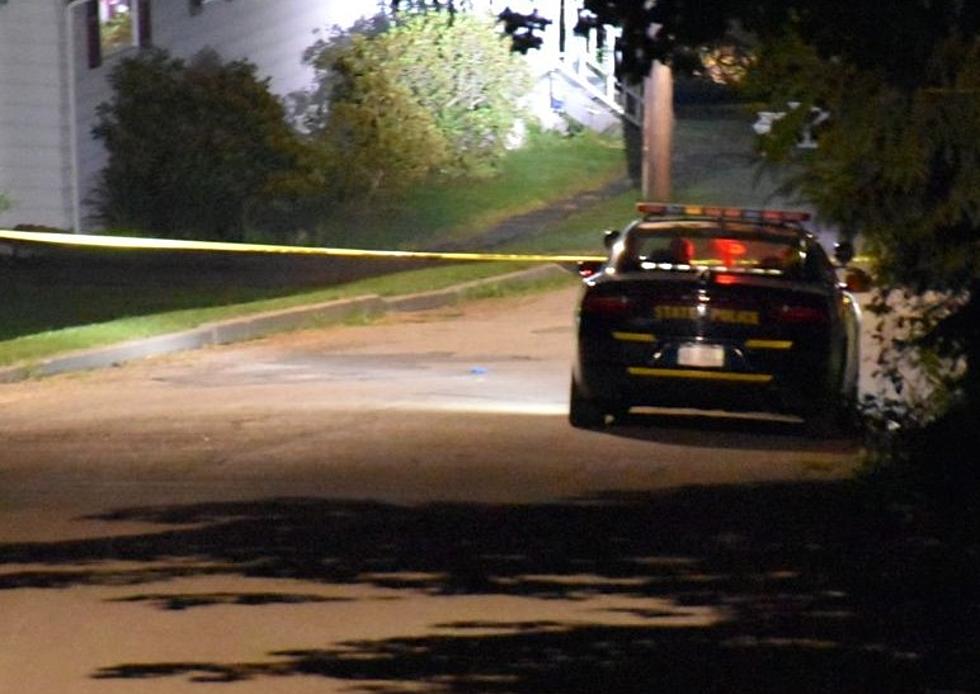 Pretrial Hearing Scheduled for Deposit Man in Trooper Shooting
Photo: New York State Police (file)
The Deposit man accused of shooting and wounding a New York State Trooper in June has a date in Broome County Court scheduled for October 21.
According to court documents, 44-year-old Scott Mawhiney is scheduled for a pretrial hearing.
He's charged with over a half dozen counts, including first-degree attempted murder in the June 23 shooting of Trooper Ryan Thorp as Thorp responded to a domestic incident at Sunrise Terrace in Deposit.
Authorities were called to the home shortly after 9 p.m. and as they were talking to an alleged victim, shots rang out.  Thorp was wounded in the shoulder area and required several surgeries.
In July, Mawhiney's attorney claimed the alleged incident was grossly out of character for his client and successfully got Mawhiney released on bail, a move that outraged the Troopers Union.
The Deposit man pleaded not guilty to a nine-count indictment on July 14.  In addition to first-degree attempted murder, Mawhiney is charged with other attempted murder counts and several counts of assault, including felony aggravated assault on a police officer.
Mawhiney could face 20 years to life in prison if convicted of first-degree attempted murder.
LOOK: 50 famous memes and what they mean
With the infinite number of memes scattered across the internet, it's hard to keep track. Just when you've grasped the meaning of one hilarious meme, it has already become old news and replaced by something equally as enigmatic. Online forums like Tumblr, Twitter, 4chan, and Reddit are responsible for a majority of meme infections, and with the constant posting and sharing, finding the source of an original meme is easier said than done. Stacker hunted through internet resources, pop culture publications, and databases like
Know Your Meme
to find 50 different memes and what they mean. While the almost self-replicating nature of these vague symbols can get exhausting, memes in their essence can also bring people closer together—as long as they have internet access.
Five Fun Ideas for a Social Distanced Halloween
More From WNBF News Radio 1290 AM & 92.1 FM