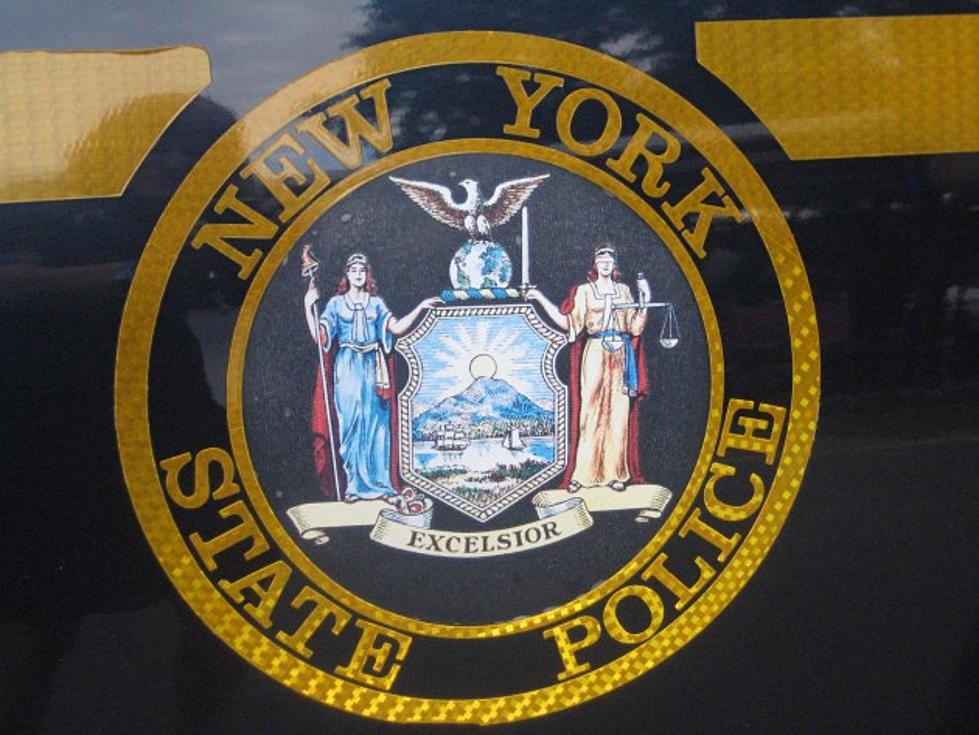 New York State Police Involved in Another Armed Standoff
Kathy Whyte/WNBF News
There's another incident of a man reportedly threatening authorities with a gun and locking himself inside his home but this time the incident has ended peacefully.
New York State Police say a Tioga County man is facing a number of felony counts after being accused of threatening a Trooper with a shotgun.
35-year-old Dustin White of Candor allegedly pointed the gun at the authorities after the Trooper saw a man with a shotgun over his shoulder walking down the road at Straits Corners in Candor just before 8 p.m. on Thursday, August 12.  Authorities say White pointed the gun at the officer when he was approached then ran into his home and barricaded himself inside.
He was arrested at 6 a.m. Friday, August 13 by members of the New York State Police Special Operations Response Team.
White is charged with felony menacing a police officer and criminal possession of a weapon as well as misdemeanor resisting arrest.
The investigation is continuing.
Earlier this month a Delaware County man was shot dead by Troopers following a ten-hour standoff in Franklin. In that incident that spanned from August 5 to 6th, 59-year-old Roger Lynch of Franklin allegedly wounded another man during a domestic incident before being confronted by State Police on Route 28, shooting at officers and barricading himself in his home overnight.  He was fatally shot after emerging from his home on the morning of August 6 and pointing a shotgun at authorities.
Seven Major Foods With Upstate New York Roots
Here are 50 of your favorite retail chains that no longer exist.
More From WNBF News Radio 1290 AM & 92.1 FM