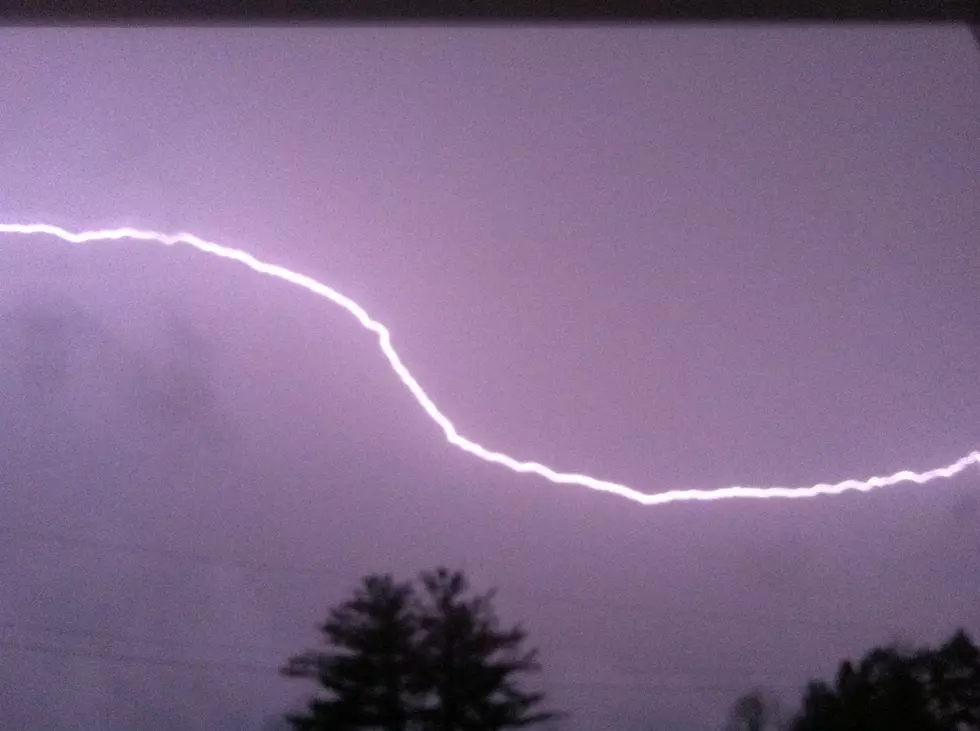 Lightning Strikes Endicott House, Causes Scattered Power Outages
Photo Courtesy James Little
In spite of over one-hundred lightning strikes recorded by weather reporters in the Southern Tier over the course of an hour or two starting at around 4 p.m. June 18, only scattered power outages were being reported in the morning. 
There were no major areas of interruption at 3 a.m. but by 5, several hundred New York State Electric and Gas customers in Towns of  Lisle and Nanticoke and  Richford where listed as without power. NYSEG estimated restoration time by mid-morning.
A home on Skye Island Drive in Endicott, however, took a direct hit in a strike resounding in a loud "crack" that could be heard for miles shortly before 5 p.m. 
The fire from the lightning strike was out in minutes and caused damage to the attic and second floor but no injuries.
Firefighters from Endicott, Endwell, Vestal, West Corners and West Endicott all responded to the scene.
The issue during the morning turned to fog.  Very thick patches of fog from the moisture dumped in the afternoon thunderstorms and the increase in humid, saturated air began to roll in around 1 a.m. June 19 in some parts of the Triple Cities.
The fog could linger for several hours and cause reduced visibility for morning drivers.
Four Super Important Grilling Safety Tips
More From WNBF News Radio 1290 AM & 92.1 FM