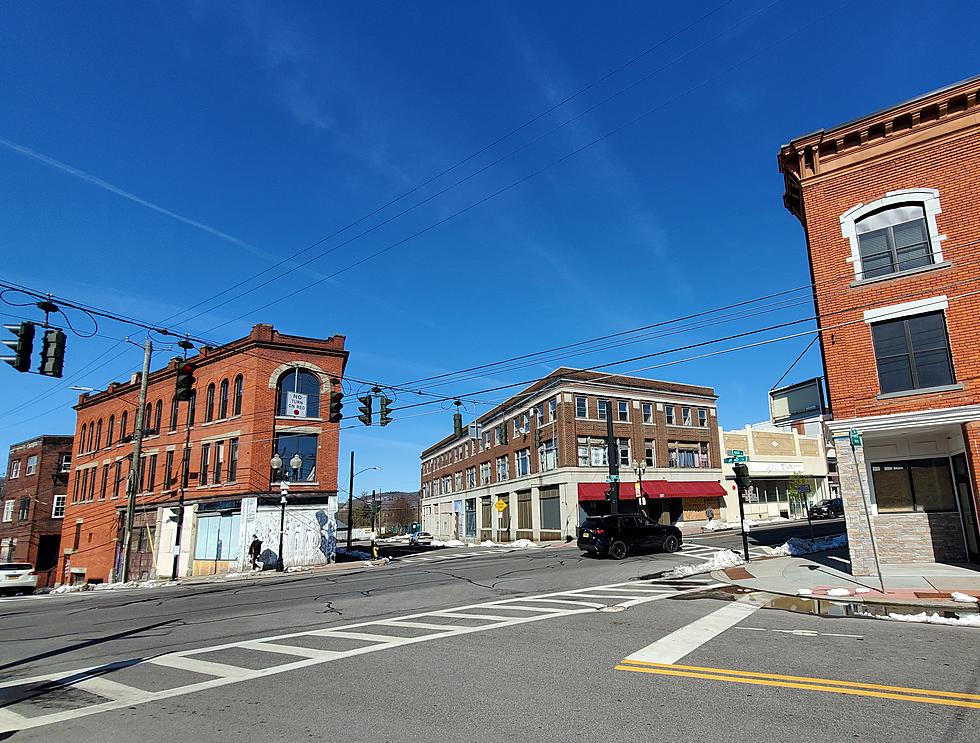 Johnson City Applies for NY Downtown Revitalization Money
(Photo: Bob Joseph/WNBF News)
The Village of Johnson City is looking for ideas for infusing new life into the village center, possibly with the help of ten-million dollars from New York State.
Village officials held a public meeting September 14 to talk about its application for ten million dollars in funding from the New York State Downtown Revitalization Initiative.
The state awards can be used for both public and private projects.
Village leaders are looking to build on new life that is coming in the area of Corliss Avenue and Willow Street where Binghamton University has opened a new school of pharmacy, is developing its new nursing college, a senior health clinic and green space and that has, for years, been an arts destination with the Schorr Family Firehouse Stage and the yet to be finished rehabilitation of the historic Goodwill Theater.
Other Downtown Revitalization Initiative awards in the region have been given to Owego and Endicott for projects in their business centers.
According to the state handbook for the investment program, projects should be geared toward developing and sustaining "healthy, vibrant, walkable downtowns." Projects also need to be catalysts for attracting and keeping business development in the region.
To qualify for DRI funding, projects will have to be able to break ground within two years or sooner, no DRI awards of less than $100,000 will be considered to make sure projects are of a significant scale, and residential projects must include at least eight units and an affordable component. Energy efficiency in new developments is also a consideration.
Some comments already being directed toward Johnson City Village officials discuss the appearance of numerous boarded up storefronts along Main Street.
Questions can directed to Stephanie Yezzi at (607) 797-9098 or seniorplanner@villageofjc.com
Troupes, Groups and Stages: Performing Arts Gems of the Twin Tiers
Twenty-five of our favorite performing arts groups and venues in the Twin Tiers.
10 Things Someone From Binghamton Would Definitely NEVER Say
More From WNBF News Radio 1290 AM & 92.1 FM