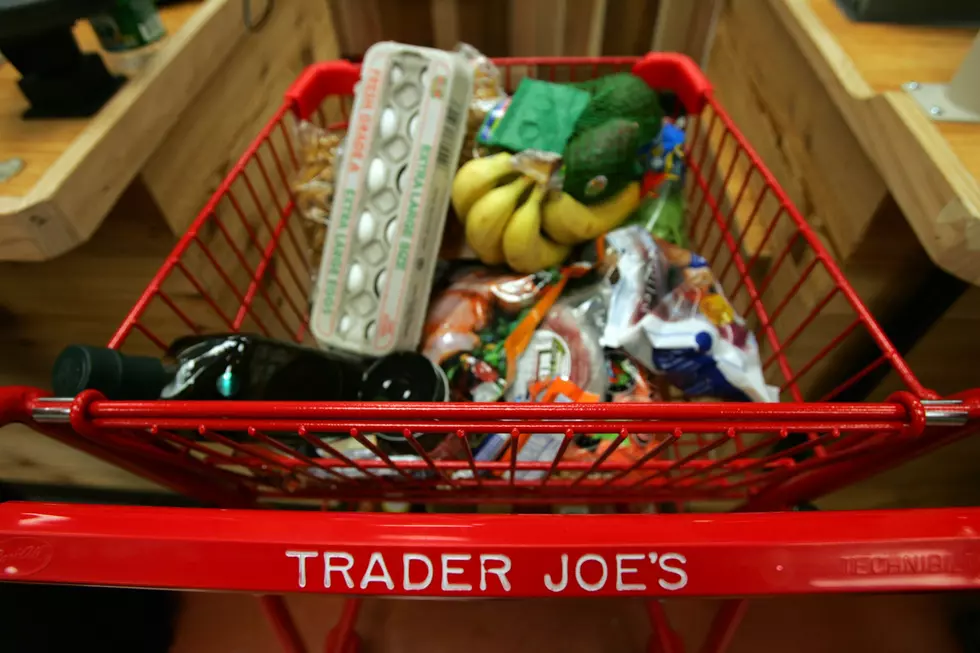 Bottom Line: Binghamton Needs a Trader Joe's
Michael Nagle / Stringer
Every few months, my little family makes the trek to Syracuse, an hour and a half drive from the Binghamton area, our car loaded with bags and coolers, just to visit our favorite grocery store.
That store is Trader Joe's and yes, we know there's also one in Ithaca, but we go to the Syracuse one because we do a big loop and get all of our shopping done in one day by stopping not only at Trader Joe's but all of our other favorite spots on Erie Boulevard before visiting Destiny USA.
The last time that my family made a trip to Trader Joe's in Syracuse, my son made a comment about how long the drive there was and the cashier asked where we traveled from. After telling him, he made a comment that he'd heard rumors that Binghamton would be getting its own Trader Joe's by the end of the year. That was last summer and obviously, still no Trader Joe's in Binghamton.
The Loupe took a look at just how much people in each state love Trader Joe's and the results are pretty interesting - Trader Joe's shoppers aren't just loyal to their favorite store, they're obsessed with it and the obsession runs strong (which can only be good for business, right?)
For those New Yorkers lucky enough to live a bit closer to a Trader Joe's than the ones closest to us in Syracuse and Ithaca, the average shopper visits the store nearly three times a month and each time, they spend around $65.00.
While one in three Americans say they think Trader Joe's is overrated (blasphemous!), New Yorkers disagree with only 25 percent of New Yorkers saying they feel the same.
READ ALSO: How To Help Bring Ames Department Stores Back to Binghamton
And, this is my favorite part of the study - the big reveal of which Trader Joe's items New Yorkers say they can't get enough of. Topping the list are Joe's Diner Four Cheese Mac & Cheese (YES!), Dark Chocolate Peanut Butter Cups (I've heard these are incredible), and Everything but the Bagel Seasoning (we use it on EVERYTHING).
Maybe what the cashier in Syracuse told me about Binghamton getting its own Trader Joe's is for real and maybe it's not, but there's one thing we can all do to nudge the powers that be in the right direction (and that direction would be giving us our own store).
It's as simple as filling out this form to let Trader Joe's know you want to request a store be put in somewhere in the Greater Binghamton area.
Viral Trader Joe's Foods
TikTok is the biggest social media platform right now and Trader Joe's finds are constantly going viral there. Here are the most raved-about items you can find at Trader Joe's.
Find These 15 Seasonal Specialty Items Only at Trader Joe's
Here are a few essential specialties that are available at Trader Joe's.
More From WNBF News Radio 1290 AM & 92.1 FM