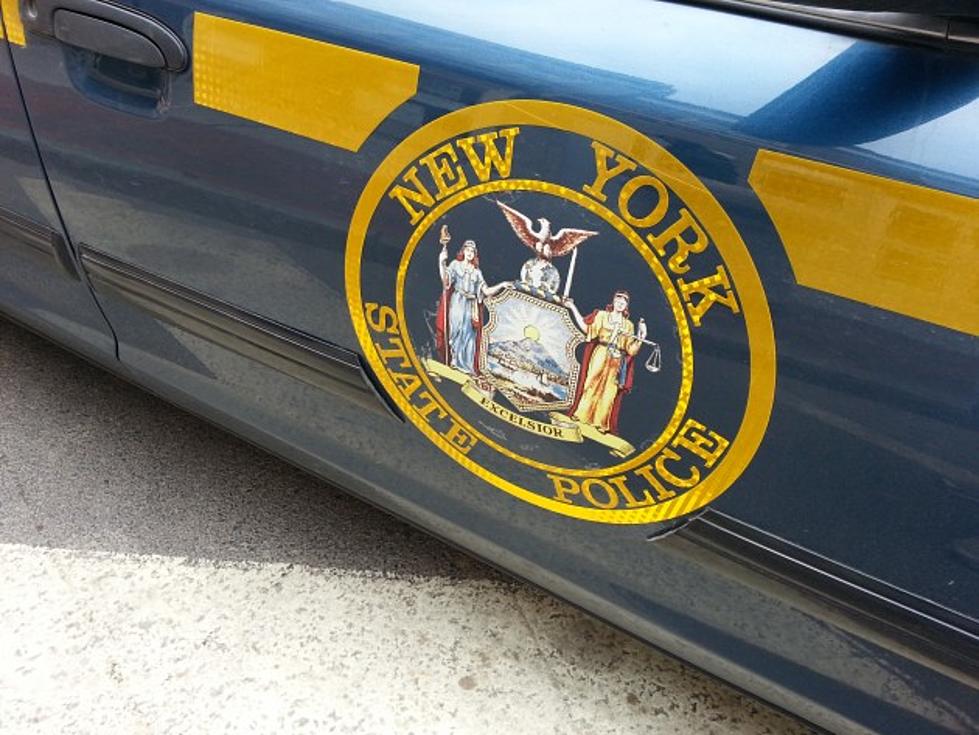 High Speed Chase Damages State Police Vehicles in Otsego County
Photo: Bob Joseph/WNBF News (file)
New York State Police say a 16 year old is charged with felony grand larceny and criminal mischief as well as misdemeanor menacing, reckless driving and reckless endangerment after leading troopers on a high-speed chase through Otego, Unadilla, Sidney, Afton, Colesville and Bainbridge April 16, damaging three state police vehicles.
The teen's name has not been released.
Troopers say they were initially called to a domestic dispute at around 10:15 a.m. at a home on River Street in the Town of Otego where the teen allegedly threatened a victim with a knife before taking off in a 2008 Toyota Sienna.
The vehicle was spotted an hour later on State Highway 7 in Otego and the driver took off, traveling into Unadilla, where the chase was briefly halted.  Troopers set up a roadblock on Sheep Pen Road and Route 7 and as they approached the mini-van, the teen put the vehicle in reverse, hitting a squad car before putting it in drive and ramming another troop car, pushing it into the middle of the road.
A second chase ensued, leading authorities on a high-speed pursuit on Interstate 88 to State Route 79 and State Highway 7 before the van plowed into a bridge abutment just outside the Village of Bainbridge.
When troopers set another roadblock with one of the damaged squad cars, the van rammed the troop car again.
The suspect was finally taken into custody at 11:53 a.m.
He was evaluated at Tri-town Hospital and turned over to State Police.
The teen is being held in the Otsego County Jail on $100,000 bail.
More From WNBF News Radio 1290 AM & 92.1 FM