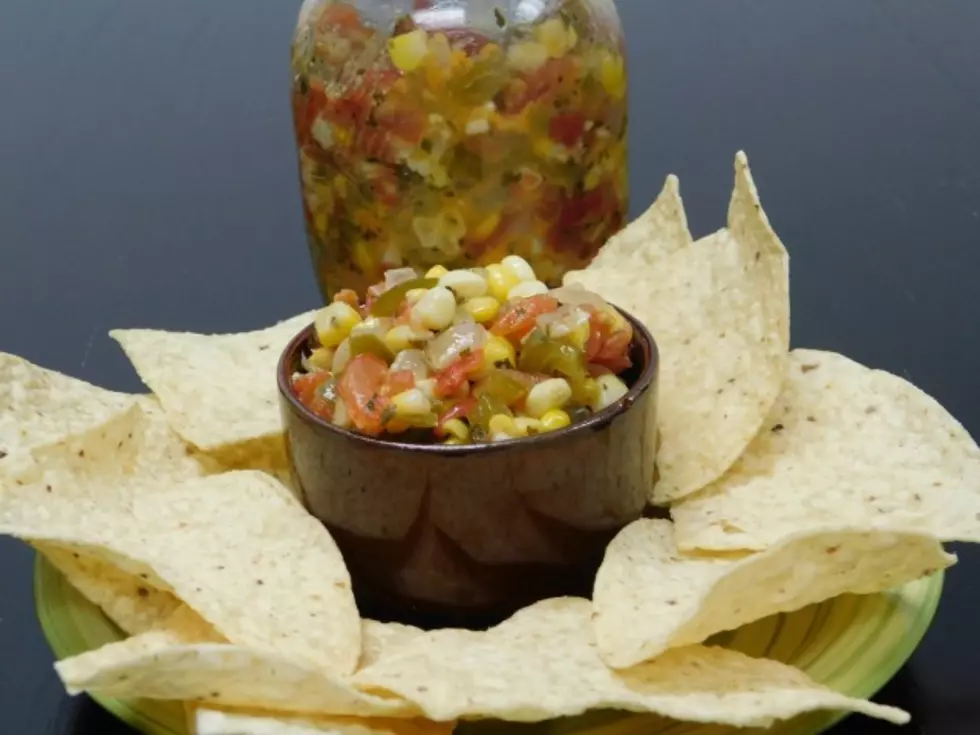 Foodie Friday Roasted Sweet Corn Salsa
Kathy Whyte/ WNBF News
Foodie Friday corn salsa is a good use for left-over cooked corn and it's especially good if that left-over sweet corn happens to be roasted!
Enter your number to get our free mobile app
Foodie Friday Roasted Sweet Corn Salsa
2 Lb. tomatoes (I like the big, beefy ones instead of Roma, which break down too fast when cooking), cored and diced
1 medium yellow onion diced
1 green bell pepper diced
3 large cloves garlic fine dice
1 jalapeno pepper, diced (For mild, remove all seeds and white ribs inside.  For hotter, leave in some or all seeds and ribs)
2 ears roasted sweet corn, kernels cut off
3 Tb. cilantro
1 tsp. Kosher salt
Cracked black pepper
2 Tb. vegetable oil.
Juice from ½ lime
(chips to serve)
Heat vegetable oil in a large saute pan over medium high heat.  Saute green pepper until it starts to soften. Stir in onion and cook until onion starts to turn opaque.  Stir in diced garlic and jalapeno.  As garlic just starts to turn a little golden, stir in diced tomato.  Reduce heat to medium-low and stir occasionally until tomato just starts to break down.  Add cilantro, salt and pepper.  If you find the base isn't spicy enough, you can stir in some red pepper flakes at this point.  Stir in sweet corn and cook until corn is warm. Finish with a squeeze of juice from ½ of a lime. Allow to cool a little before spooning into clean canning jars.  Loosely screw on lids and allow to cool until you can touch the jar. Screw down lids tightly and allow to cool to almost room temperature then refrigerate.  The lids should form a vacuum seal.  If they don't seal properly, use salsa in the next week.  If seal forms, salsa can be kept for several days or a couple of weeks. If you happen to keep limes around, it's nice to give another little squeeze of lime just before serving for a touch more brightness to the flavor.
How To Make Kathy's Corn Salsa
Four Super Important Grilling Safety Tips
More From WNBF News Radio 1290 AM & 92.1 FM