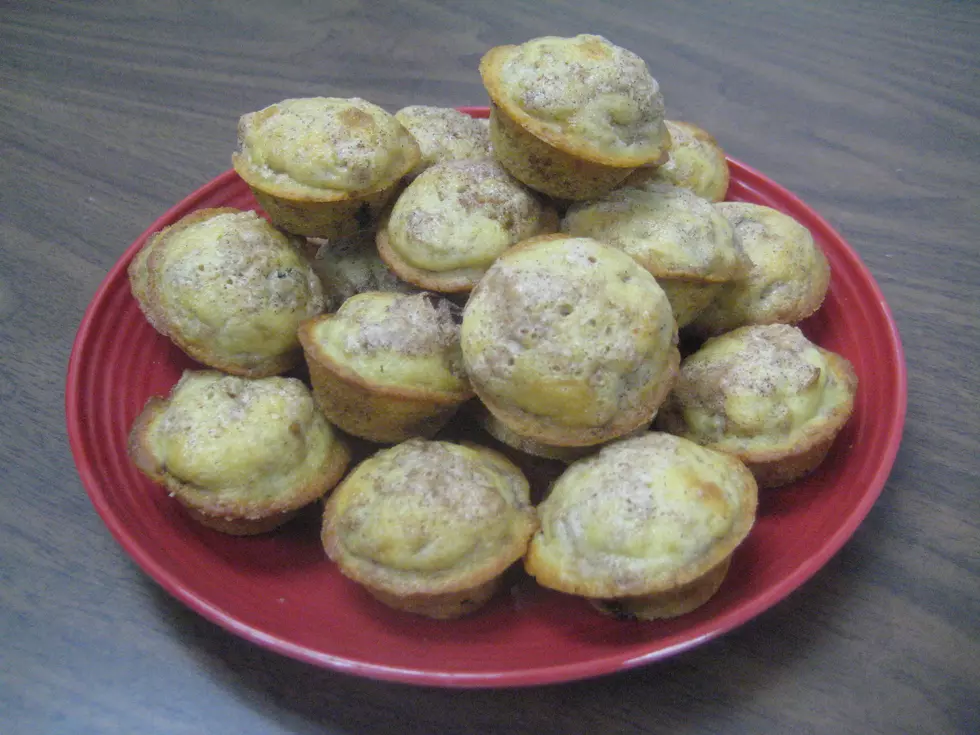 Foodie Friday Raisin Bran Cereal Muffins
Kathy Whyte/ WNBF News
Do you remember these from your childhood?  It's good to revisit old friends.
Raisin Bran Muffins (Prep. time: 40 minutes.  Yields 3 dozen mini muffins)
Preheat oven to 350. Prepare mini or full-size muffin pans with cooking spray and a light coat of flour or cupcake papers.  Combine flour, salt and baking powder in one bowl.  Pour cereal and milk into a separate bowl and allow to sit for two minutes until the cereal softens.  Add the egg and oil and beat to combine.  Stir in dry ingredients. Spoon batter into muffin pans, sprinkle the tops with the cinnamon sugar and bake for 25 minutes until a toothpick inserted into the center of a muffin in the middle of the pan comes out clean.
More From WNBF News Radio 1290 AM & 92.1 FM