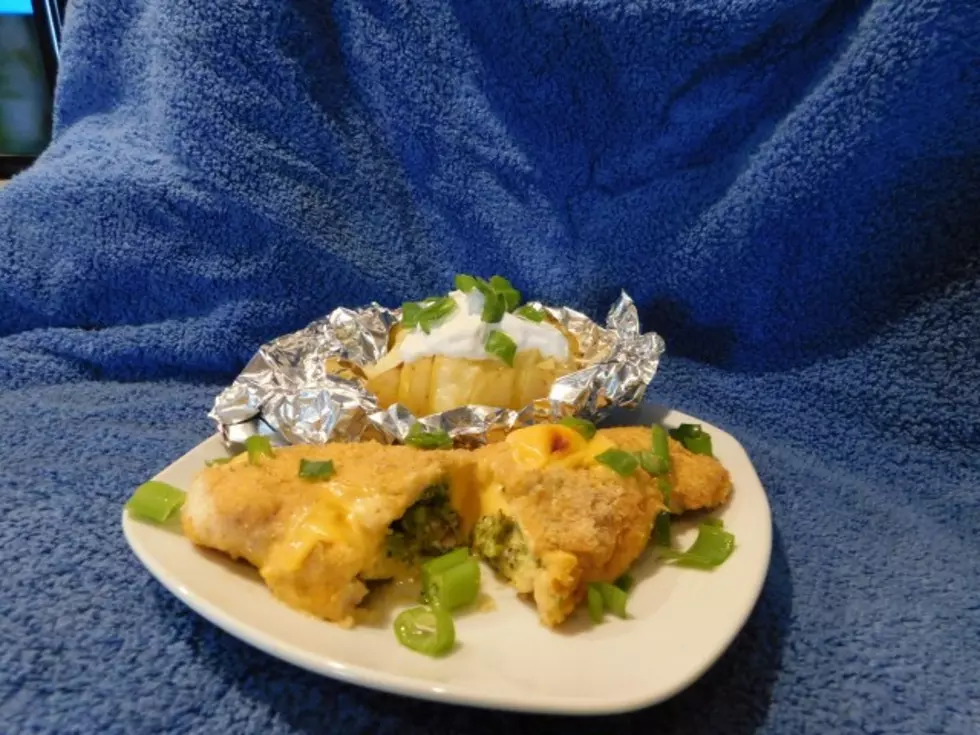 Foodie Friday Broccoli/Cheddar-Stuffed Chicken Breast
Kathy Whyte/ WNBF News
For fans of one-dish cooking and the meat and vegetables all in one place, here's broccoli and cheese rolled into a chicken breast.
We give you this recipe as a single serving so you can easily make what you need for your own household.
Broccoli/Cheese Stuffed Chicken Breast (recipe for individual servings.  Prep. time about 30 minutes.  The prep time increases by a couple minutes a serving but the baking time remains the same.  Obviously, increase the quantity of broccoli, cheese and bread crumbs)
1 boneless, skinless chicken breast, pounded to ¼ inch thick.
½ C. broccoli florets, steamed until just starting to become tender
¼ C. cheddar cheese (for more creamy texture, you can go to that "cheddar cheese product" you know, comes in a brick, weird shade of orange) cut into small slices
½ C. unflavored bread crumbs
Pinch each of salt and pepper.
Pre-heat oven to 350.  Salt and pepper both sides of the chicken.  Place a layer of cheese along one long edge of the chicken almost to the center. Put broccoli on top with semi-tender broccoli and top that with another layer of cheese.  Fold the chicken over and secure the long edge with toothpicks.  Line a baking sheet with parchment paper and press the chicken into the bread crumbs.  (no need for egg wash or milk as the moisture from the chicken will allow the crumbs to stick enough). Bake about 20 minutes.
Serve with mashed, baked or twice baked potato.
Gallery — Every Movie Theater Candy, Ranked:
More From WNBF News Radio 1290 AM & 92.1 FM