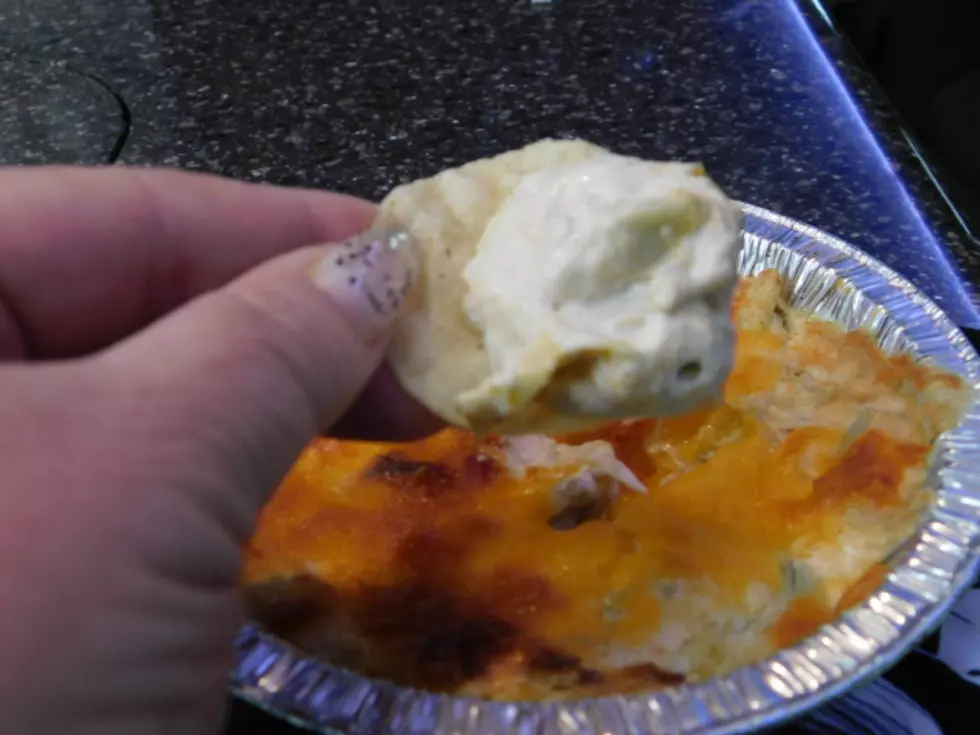 Foodie Friday Baked Southwest Artichoke Cheese Dip
Kathy Whyte/ WNBF News
Using chili powder and a little hot sauce gives a subtle Southwest flare to this Foodie Friday warm, cheesy artichoke dip.
Baked Southwest Artichoke Cheese Dip (Prep. Time about 40 minutes)
8 oz. softened cream cheese
¼ C. shredded mild white cheddar cheese
¼ C. shredded sharp cheddar cheese (plus extra for topping at end of baking)
1 7.5 oz. can marinated artichokes, drained and diced.
Preheat oven to 350.  Thoroughly combine cream cheese and sour cream. Stir in chili powder, Tabasco, salt and pepper.  Fold in shredded cheese.  Add and fold in diced artichoke.  Grease a 9" baking dish or other similar small baking dish (I used a couple aluminum potpie pans).  Spoon dip into baking dish. Bake about 20 minutes until dip is bubbling.  Top with reserved cheese and return to oven until cheese is melted.  Serve hot with tortilla chips, pita chips, pretzels or vegetables.
To reheat, spoon desired serving into microwave-safe dish.  Microwave on high :30 to 1 minute, depending on serving side, until heated through and loose enough for dipping.
More From WNBF News Radio 1290 AM & 92.1 FM