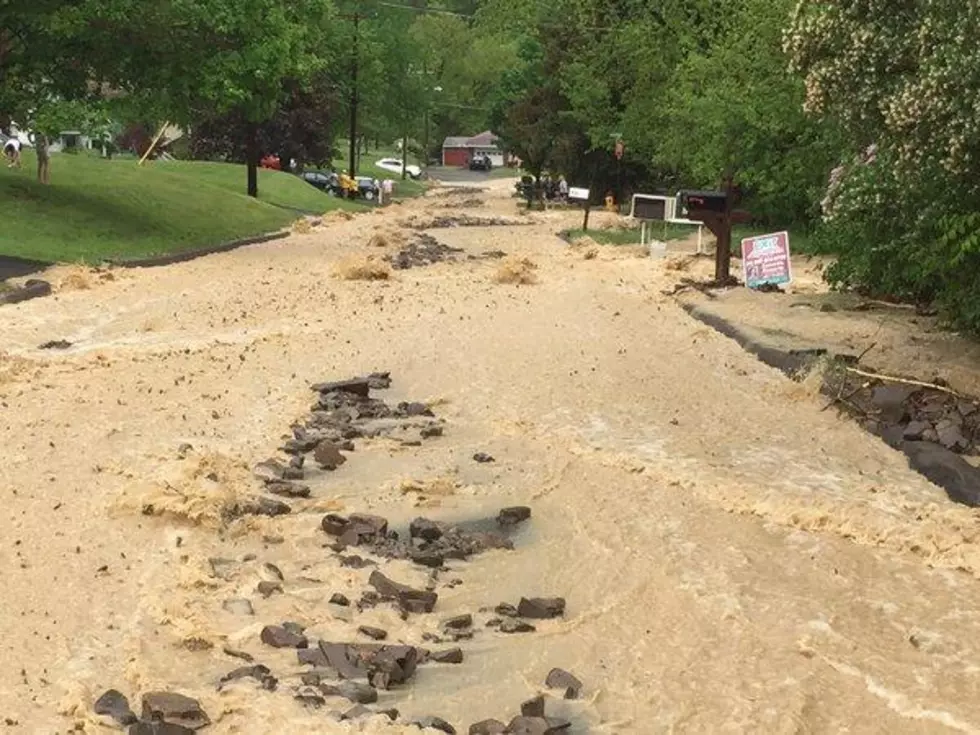 Flooding in Twin Tiers as Rain Lingers, Warnings and Watches Issued
Louie G. / Townsquare Binghamton
High water from persistent rain is forcing the closure of some roads, driving hazards from poor drainage and even a state of emergency due to the condition of a dam in the Hancock area.
The National Weather Service has issued a Flood Warning for the Susquehanna River at Conklin from 7 a.m. August 14 until 2 p.m. August 15 while a Flash Flood Watch is in effect until 12 a.m. August 15 for the entire Twin Tiers region.
The flood stage on the Susquehanna at Conklin is 12 feet.  The river at 9 p.m. August 13 was at 9.4 feet with minor flooding forecast.  The National Weather Service had projected the river to crest near 12.5 feet around 2 p.m. August 14 with Alta, River and Lawrence Streets closing once the 12 foot flood stage is reached.
At 3 a.m. August 14, Broome County Emergency Services reported Still Road in Colesville had been closed while City of Binghamton crews were placing barricades around areas where slow drainage was causing the pooling of water on roadways.
The Pennsylvania Department of Transportation reported at 12 a.m. August 14 that Route 106 in Susquehanna County between Halsey Road and Brooklyn Street in Clifford Township had been closed due to flooding and in Lackawanna County, traffic was slowed in the afternoon from Moosic to Exit 184 due to water flowing over the highway.
Hancock in Delaware County, New York declared a State of Emergency Monday evening due to concern about the condition of the dam on Bear Brook.  There had been no reports of major flooding, however.
*Areas of travel concern due to poor draining, water flowing from ditches and culvert topping capacity and flooded underpasses can change at any time.  Motorists must heed barriers and signs and never drive through flooded areas.  The majority of deaths in flooding situations are in vehicles.  It takes only a few inches of water to sweep a vehicle away.
More From WNBF News Radio 1290 AM & 92.1 FM