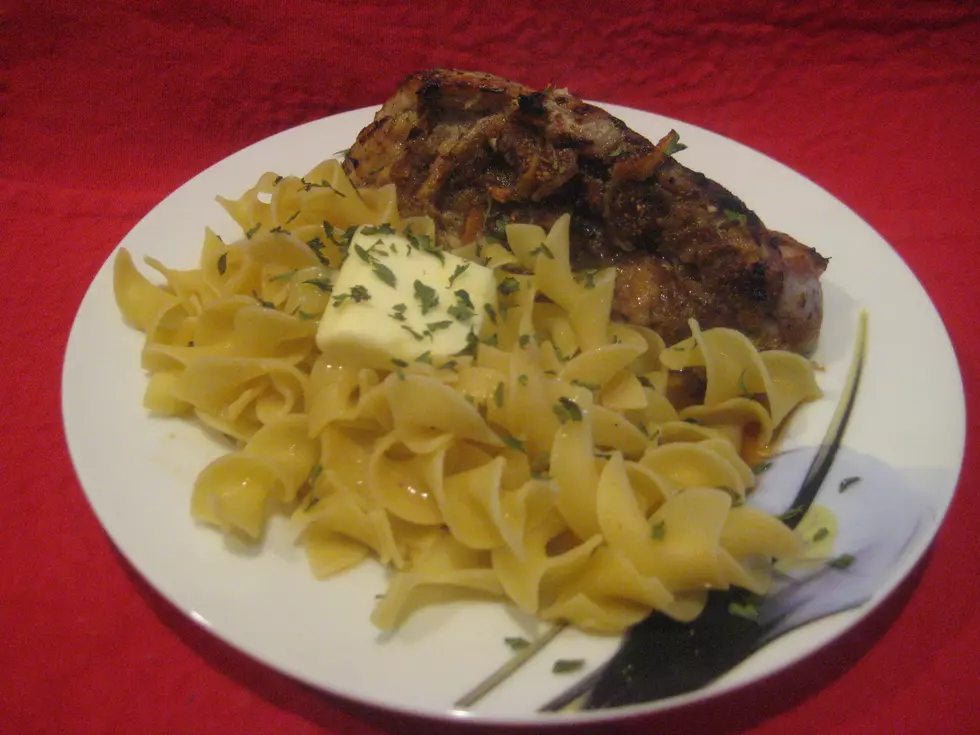 Fig Stuffed Baked Pork Chop Recipe
Kathy Whyte/ WNBF News
Combine the savory flavor with the sweetness of figs and the mild flavor of pork for a healthy baked pork chop that can be made individually or in a larger batch.
Baked Fig Stuffed Pork Chop (Single serving, but easily modified for more servings. Prep. time 25-30 minutes)
½ slice rye bread, cubed  (stale is just fine)
¼ tsp. each thyme and celery seed
Preheat oven to 375.  Combine the bread and milk, stock, figs and seasonings and allow to sit about five minutes. Liberally season both sides of the pork chop with salt and pepper and butterfly open.  Squeeze out the liquid from the bread. Stuff the chop, place in a baking dish and pour the juice over the top.  Cover the pan with aluminum foil and bake for about 10 minutes. Uncover and finish the last five minutes under the broiler to brown.  If there are drippings in the bottom of the pan, deglaze with red wine like Pinot Grigio or Cabernet, or deglaze with a little stock or water, scraping up all the brown bits and spoon the pan sauce over the pork chop. Serve with buttered egg noodles and salad.
More From WNBF News Radio 1290 AM & 92.1 FM