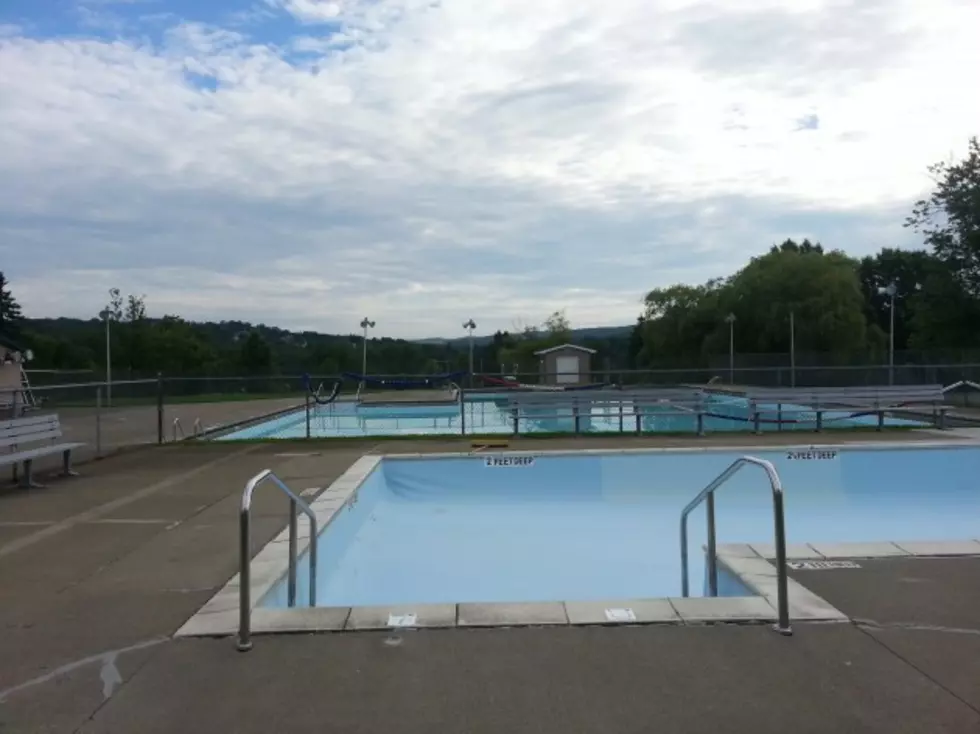 Endwell Pool Vandalism Will Cost Thousands
Bob Joseph/WNBF News
A small amount of broken glass at an Endwell park will result in a big bill for town of Union taxpayers.
The two swimming pools at Highland Park were ordered closed by Broome County public health director Claudia Edwards on July 15.
Town officials said the directive was issued after someone smashed some clear glass on a concrete pool deck at night.
The park's small pool has been drained and the water level in the 320,000-gallon large pool has been lowered as workers assess the filtration systems.
Park manager Ray Vanderpoel said the town is awaiting delivery of 6,000 pounds of a special sand-like filtration material ordered from a supplier in Maryland.
Vanderpoel said once the shipment arrives at the park, the pool water can be fully cleaned of any glass fragments.
The filtration material is expected to cost about $6,000. Labor expenses will likely increase the total tab for the vandalism.
About 15 employees who have part-time summer jobs at the pool are losing money every day the facility is closed.
The pool water will have to be tested by the county health department before the closure order is lifted. The shutdown of the pools has coincided with the warmest temperatures of the summer.
For breaking news and updates on developing stories, follow @BinghamtonNow on Twitter.
More From WNBF News Radio 1290 AM & 92.1 FM