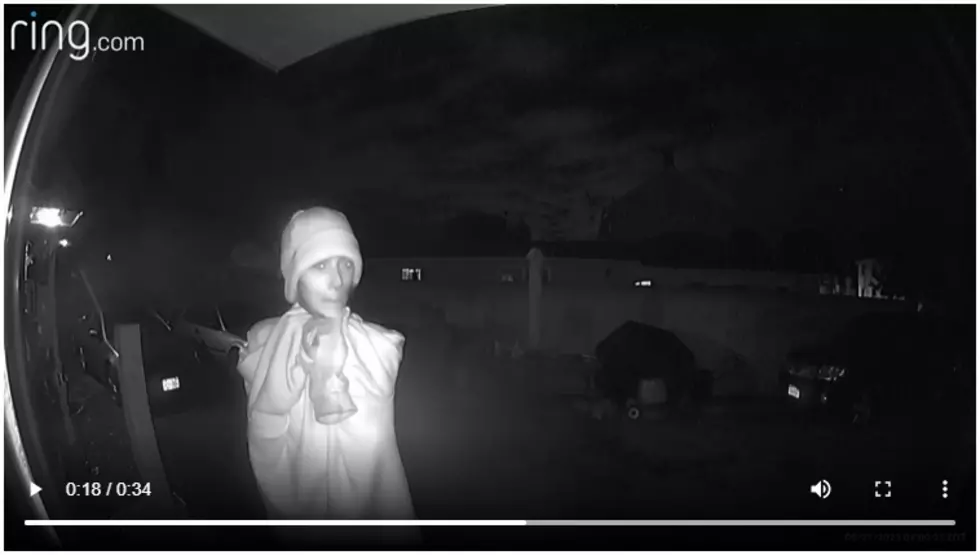 Endicott Police Look Into Early-Morning Door Bell Ringers
Ring screen capture via Endicott Police facebook post
Endicott Police say they have been getting several reports of alerts through doorbell cameras about people, at the very least, being mischievous and annoying in the middle of the night, but raising concerns that the intentions could be more sinister.  
According to a post on the Police facebook feed, Ring Public Safety alerts to customers have warned of people ringing doorbells in the early morning hours in the West Endicott area. 
Authorities in the post said: "Endicott Police Department is aware and looking into it." 
The Police say if anyone has any information or have had the same thing happen to them, they should make sure they report it properly. 
Police can only act if they are brought into a case and posting on social media or through a camera monitoring system does not add in any claims of loss or in a criminal case. 
The services that are offered by monitoring subscriptions, meanwhile, are helpful in informing residents and neighbors of issues in a community.   
Endicott Police point out people don't even have to have a "Ring: camera system at their home to be able to sign up for a subscription to the "Neighbors by Ring" app. 
According to information on the service's website: 
"Neighbors is a free app from Ring that provides you with real-time crime and safety events delivered directly to your phone. You can easily share and communicate with your community about crime and safety issues impacting your neighborhood.  
Ring.com and Neighbors account holders can also enjoy Neighbors on desktop and mobile browsers. After you have created an account through the mobile app, you can access Neighbors for Web on a desktop or mobile browser." The company says the web option has limited function but can still provide safety information through their local feed and map.  
The Neighbors app notes a user's address to create a radius around their home. When posting or commenting on Neighbors, the user's real identity is not published but the post is made public to other Neighbors App users. If anyone shares a post on the app about crime or safety within that radius, users get a notification on their phone and tablet. 
Six Strange New York State Laws
The Tallest Peaks Of Each Southern Tier County (And A Few From Northeast Pennsylvania)
Lace up your hiking boots! Take a look at the tallest point in each county in the Southern Tier!
More From WNBF News Radio 1290 AM & 92.1 FM