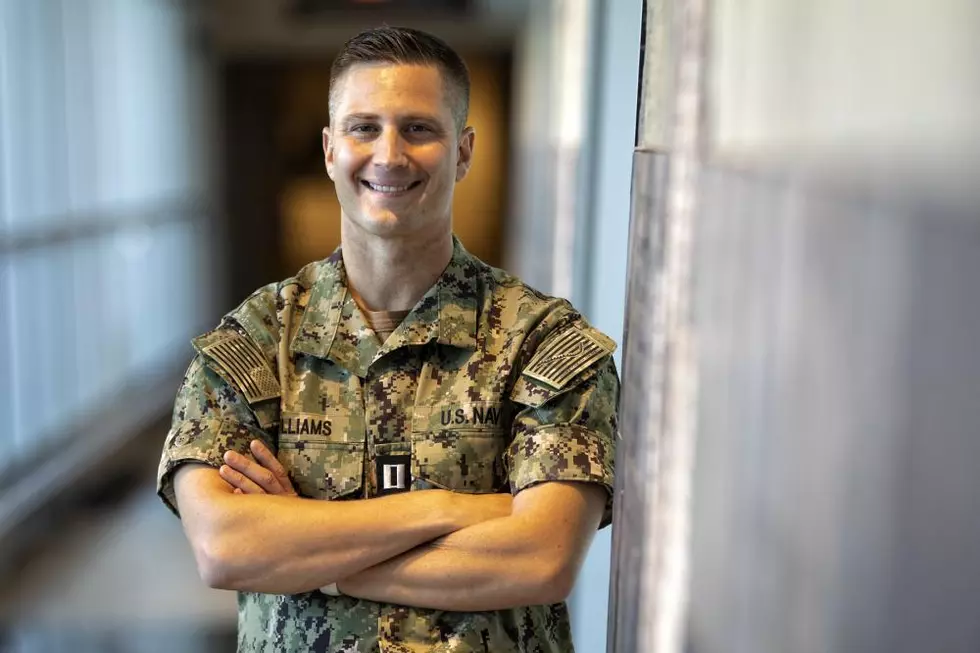 Endicott Native Advancing Medical Research While In The Navy
Michael Wilson via Navy Office of Community Outreach
We talk and write about our local athletes that have made it big on the national stage. I think we should also mention and honor other local residents that are making a difference. In many ways, they are more important than our sports stars.
One such case is Lt. Brian Williams from Endicott. You may not recognize the name but he's doing work that will keep our world safe and secure. He went to the State University of New York at Buffalo earning a bachelor's degree in biomedical science.
He also earned a master's degree in exercise science and a doctorate in physiology and biophysics. William's family came from a long line of U.S. military service and was inspired by his father who was a Vietnam War veteran.
He knew if he ever had a chance to be a part of the military, he wanted to serve in the Navy, just like his father. He was given that opportunity and he was able to join the Naval Medical Research Center (NMRC) in the fall of 2017.
Lt. Brian Williams Joins The NMRC team
Williams worked with a few NMRC research physiologists and was able to see the impact that their work had. When the country shut down because of the pandemic, his mission grew and Williams helped the command's Naval Infectious Diseases Diagnostic Laboratory in testing COVID-19 samples.
What's Next For Brian Williams
This fall, Lt. Williams will be leaving the NMRC and will become the deputy department head for biomedical research of the Navy Experimental Diving Unit in Panama City Beach in Florida.
You can read his incredible journey and story here. We are so proud of the work that Lt. Williams has done and will continue to do to keep us safe. Thank you for your service, Lt. Williams.
LOOK: 100 years of American military history
More From WNBF News Radio 1290 AM & 92.1 FM