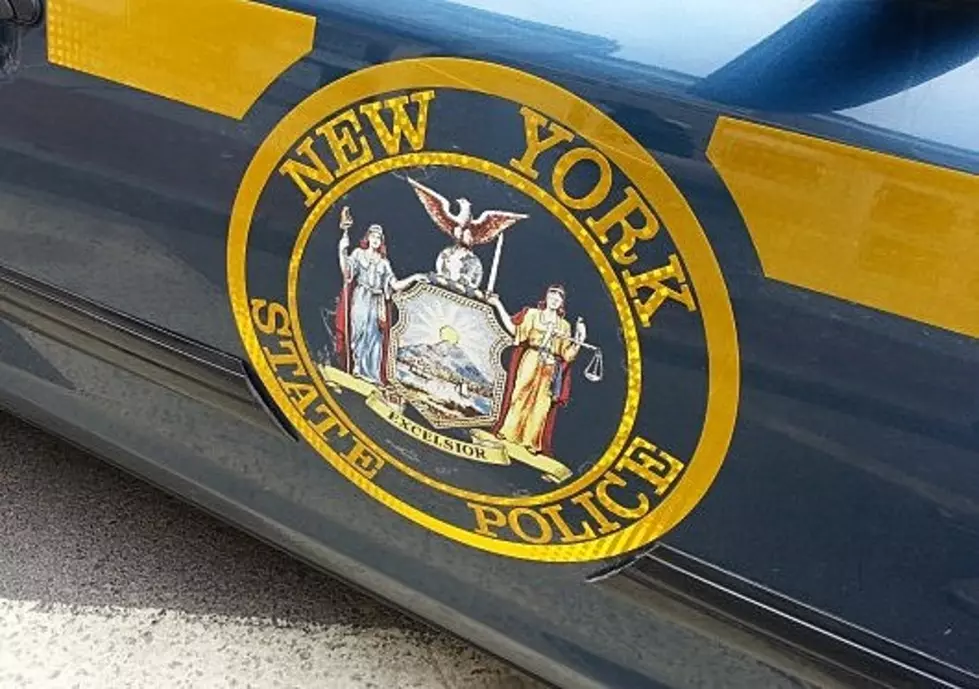 Eight Cars Crash on State Route 17 on Vestal/Endicott River Bridge
New York State Police are reporting two people sent to the hospital but no serious injuries in two separate crashes that ended up involving a total of eight vehicles.
It all happened during the evening commute on Friday, September 2 on State Route 17 in the area of the bridge over the Susquehanna River in the Town of Union.
Troopers say at around 5:37 p.m., traffic came to a halt The Southern Tier Expressway/Future Interstate 86 westbound on the bridge between Endicott and Vestal due to a construction barrel in the road.
Authorities say a vehicle was unable to stop and crashed into the rear of a preceding vehicle, causing both to spin and end up facing east on the westbound expressway.  One of those vehicle hit the guiderail and the other hit yet another vehicle with its rear and pushed another car into one of the original vehicles.
Six vehicles were involved in the pileup.
While all that was happening, a motorist coming on the crash had stopped for the first accident and was rear-ended.
Two drivers from the first crash were taken to Wilson Memorial Regional Medical Center hospital in Johnson City with non-life-threatening injuries. Two other drivers in two other vehicles were injured but did not require transportation and treatment at the hospital.
According to the police report, two other operators had no injuries. Two of those vehicles had one passenger each who also reported they were not hurt in the multi-vehicle pileup.
Those involved in the second, two-vehicle rear-end crash reportedly were not injured.
State Police have not indicated if any citations were written.
11 New York State Stereotypes
Each of the 50 states has it's good, it's bad, it's ugly, and it's stereotypes! Living in New York is far from an exception from this.
Whether you live bordering Canada or are all the way down in Manhattan yelling "I'm walking here!" at the tourists stopped in the middle of Times Square, you're tainted by outsiders with the classic New York State stereotypes.
Whether you can say you agree or not;
Here are 11 New York State stereotypes and misconceptions...
Check Out the Top Ten Best Hotels in Binghamton According to Real People
More From WNBF News Radio 1290 AM & 92.1 FM