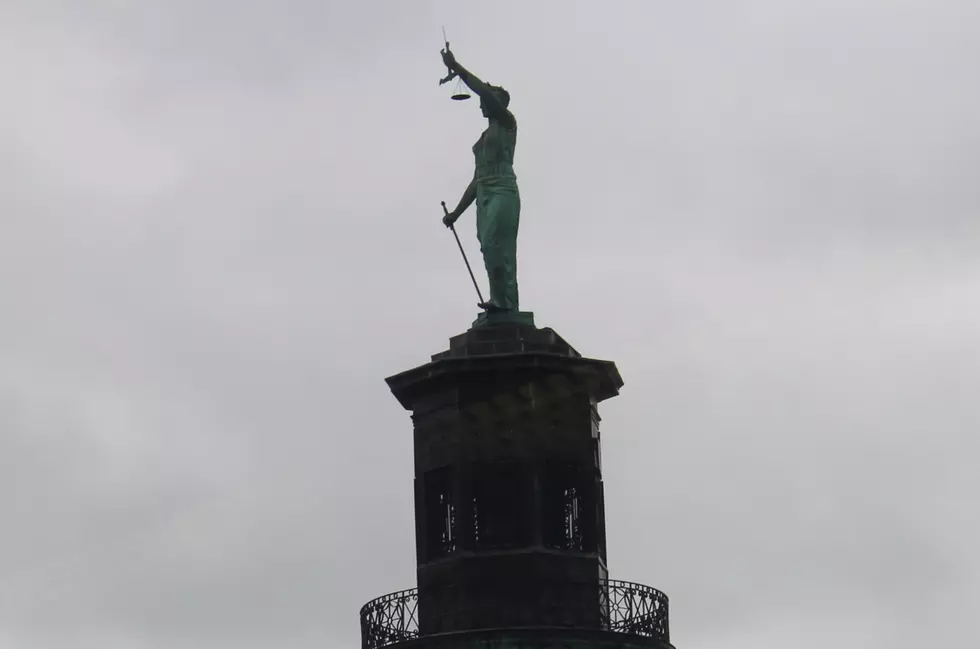 Chenango County Man Sentenced in Movie-Inspired Murder
Photo: Bob Joseph/WNBF News
The Mount Upton man accused, with his wife, of being inspired to kill their adopted special needs son and setting fire to their home by watching the movie: Manchester by the Sea is to spend 21 years to life in prison.
Ernest Franklin II was sentenced July 8 for the murder of 16-year-old Jeffrey in 2017.
He and his wife were arrested following the March 1, 2017 fire at their mobile home on State Highway 8.  Firefighters found the couple's adopted son, who was diagnosed with mental disabilities on the autism spectrum, at the home.
Just before her bench trial was to begin this past spring, Heather Franklin pleaded guilty to manslaughter, arson and tampering with evidence and is to be sentenced July 15.
Ernest Franklin was found guilty of murder, arson and evidence tampering by a Chenango County jury after only a few hours of deliberation on March 8.
Prosecutors claimed the couple had watched the film, that included a plot thread about the man character being told he could not be held accountable for the death of his children in a fire he accidentally started, less than an hour before their home went up in flames.
The defense argued it was impossible for the couple to hatch such a complicated plot in such a short span of time after watching the movie.
More From WNBF News Radio 1290 AM & 92.1 FM