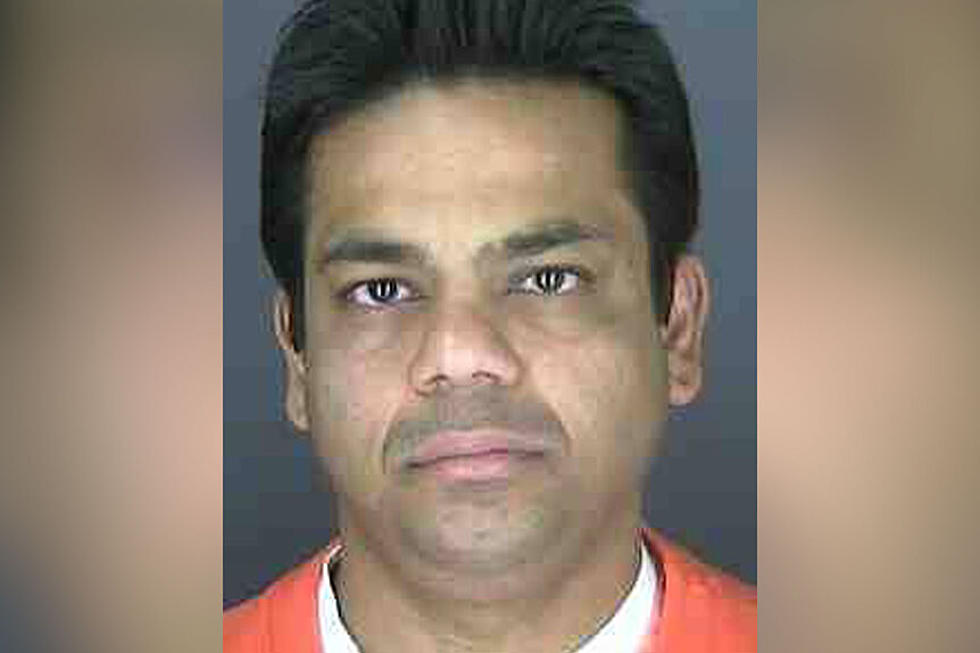 Ganesh Ramsaran Admits to Killing Wife Jennifer, Receives 22-Year Prison Sentence
via Chenango Sheriff's Office
In October 2022, a shocking twist emerged in the case of Ganesh Ramsaran, who was convicted in 2014 for the 2012 killing of his wife, Jennifer Ramsaran. The twist was that a Chenango County judge ordered a new trial for Ramsaran, citing deception on the part of his former attorney.
Jennifer Ramsaran was a mother of three, living in the quiet town of New Berlin, New York with her husband Ganesh, a former IBM engineer, when tragedy struck on December 11, 2012. Jennifer's husband claimed that she had left the house in the morning to buy a dress for their daughter's holiday concert in Syracuse but never returned.
Concerned, Ganesh contacted the authorities and used the Find My iPhone app to track Jennifer's phone to a nearby area. Eventually, Jennifer's abandoned van was discovered, and two months later, her lifeless body was found along a desolate stretch of road.
Suspicion quickly turned toward Ganesh. His involvement in an affair, the unusual circumstances surrounding the discovery of Jennifer's phone, and the presence of blood on their mattress and his sweatshirt all raised questions.
Investigators theorized that Ganish had killed Jennifer at home, covering his tracks before disposing of her body, phone, and van. Despite Ganish's repeated claims of innocence, a jury found him guilty of second-degree murder, resulting in a sentence of 25 years to life in prison.
Then, the claim of attorney deception was made and a new trial was ordered. 
On Thursday, October 26, 2023, Ganesh Ramsaran pleaded guilty to a reduced charge of manslaughter. The long-awaited admission by Ramsaran brought a sense of closure to the case as he finally revealed that he did have involvement in his wife's tragic death.
Special Prosecutor Ben Bergman, appointed from Broome County, stated that Ramsaran's guilty plea marked the revelation of the true details surrounding the case. Bergman had consulted with the victim's family, gaining their approval before proceeding with the plea deal.
In accepting a reduced charge of manslaughter, Ramsaran acknowledged his involvement in his wife's death. The specific circumstances leading up to the plea bargain and the exact details of the incident were not disclosed in the initial report.
New York's Most Notorious Serial Murders & Where They Killed
Here is a list of New York's most notorious murderers. The list was created with information compiled by Murderpedia.org
Gallery Credit: Nicholas Kessler
Celebrities Who Were Murdered
It's shocking to hear when one of your fave actors, musicians or models is murdered. In fact, many of them still haunt us to this day. Below, discover 25 who were killed.
Gallery Credit: Natasha Reda
More From WNBF News Radio 1290 AM & 92.1 FM