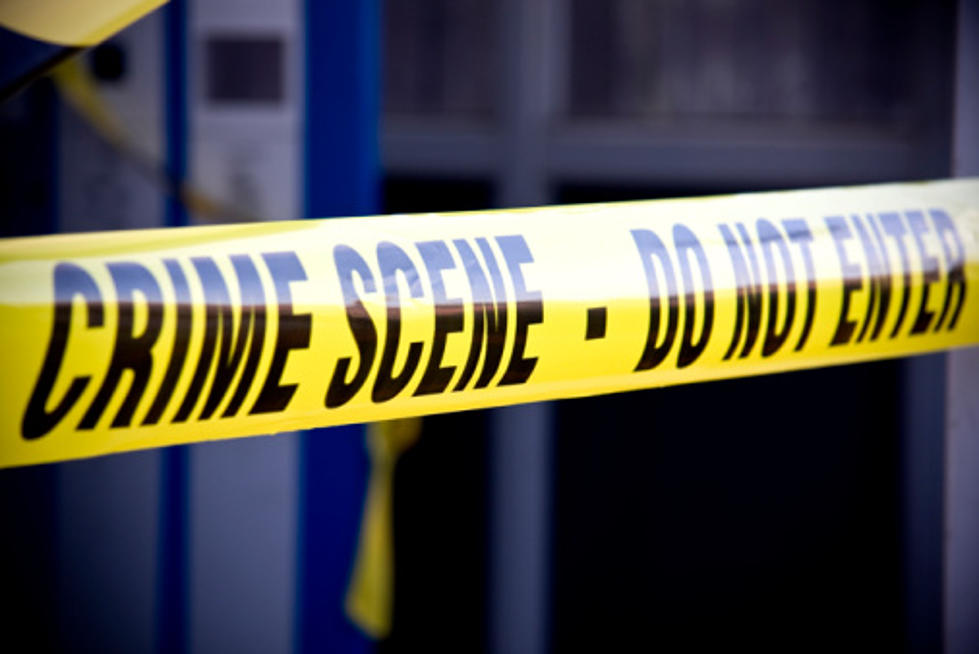 Broome Man Accused of Killing 3-Week-Old Daughter with Crossbow
Brian Jackson
A three-week-old Broome County girl is dead and her father has been accused of killing her in a crossbow attack in the family's home.
Authorities have announced that 26-year-old Patrick Daniel Proefriedt of the town of Colesville has been charged with murder in connection with the fatal attack.
Proefriedt also faces counts of attempted murder and criminal contempt in connection with the early-morning incident during which his wife also was injured.
Sheriff's deputies and state troopers were sent to 2208 State Route 41 around 5:10 a.m.
Emergency dispatchers were told by Profriedt's 31-year-old wife that she and the couple's infant daughter had been wounded in the crossbow attack.
Broome County Sheriff Fred Akshar said the first law enforcement officers to arrive at the scene determined it would have been "futile" to aid the mortally wounded girl. They provided assistance to her mother until medics arrived.
The infant - Eleanor Carey - was pronounced dead at the scene. Her mother was being treated at Wilson Medical Center in Johnson City.
The sheriff's office issued a public alert as the search began for Proefriedt. The statement indicated police believed he could have still been in the area of the home on foot or he may have fled in a pickup truck.
A short time later, authorities announced Proefriedt had been taken into custody. He was found in a wooded area less than a mile from the residence. He ran into the woods after his truck got stuck in the mud.
Investigators determined Proefriedt fired a crossbow at his wife during an argument as she was holding Eleanor. The broadhead crossbow bolt hit the girl in the upper torso, exiting near the armpit before striking the woman in the chest.
Proefriedt allegedly removed the bolt and tried to stop the child's mother from calling 911.
Akshar said Proefriedt was being held at Broome County Jail pending his arraignment, which was expected to occur Monday evening.
The sheriff described the attack a "tragic" and "senseless" case of domestic violence. He said it was one of the area's "most heartbreaking" crimes in recent history.
An active "stay away order of protection" had been issued because of the previously-reported incidents.
Enter your number to get our free mobile app
Contact WNBF News reporter Bob Joseph: bob@wnbf.com or (607) 545-2250. For breaking news and updates on developing stories, follow @BinghamtonNow on Twitter.
How Many in America: From Guns to Ghost Towns
Can you take a guess as to how many public schools are in the U.S.? Do you have any clue as to how many billionaires might be residing there? Read on to find out—and learn a thing or two about each of these selection's cultural significance and legacy along the way.
103 iconic photos that capture 103 years of world history
Stacker
gathered some of the most iconic images from the past 103 years, beginning in 1918 and leading up to 2020 during the COVID-19 pandemic.
LOOK: Stunning vintage photos capture the beauty of America's national parks
Today these parks are located throughout the country in 25 states and the U.S. Virgin Islands. The land encompassing them was either purchased or donated, though much of it had been inhabited by native people for thousands of years before the founding of the United States. These areas are protected and revered as educational resources about the natural world, and as spaces for exploration.
Keep scrolling for 50 vintage photos that show the beauty of America's national parks.
More From WNBF News Radio 1290 AM & 92.1 FM