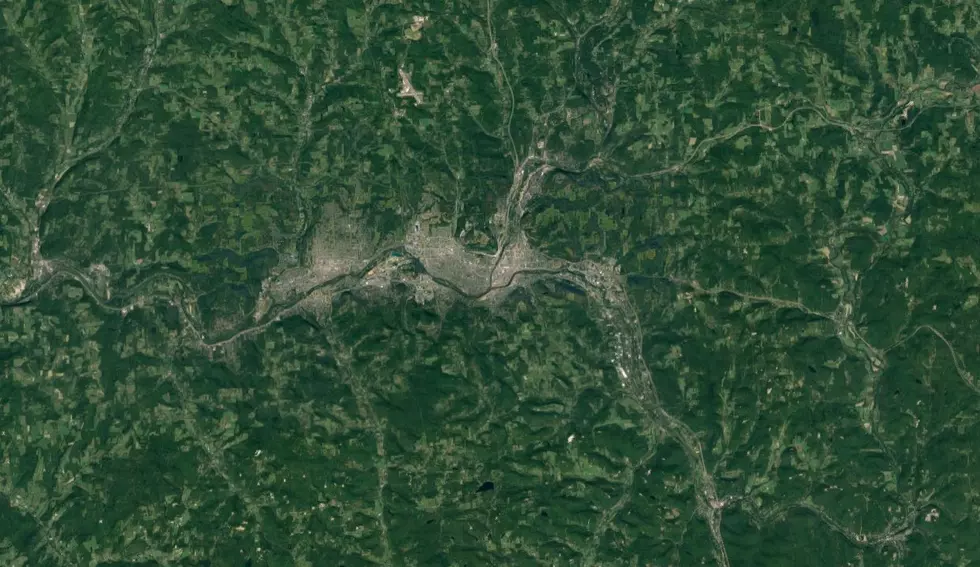 Can You Guess What These Southern Tier Locations Are?
Google Maps
I have an obsession with maps. Always have. It started with those foldable paper maps you used to get for free at the local gas station. I was always a dreamer when it came to traveling anywhere away from home.
Hoping one day we would be able to look at a map that would show actual images and even any street in the world seemed like a pipe dream. And yet, here we are. There are many maps now available to see so much of the world, including the street you live on and even your own house. That's cool, or as some might say, too much like Big Brother.
For me, whenever I feel like taking a virtual trip, I can do so right from home, although I'd prefer to take a real trip. Thanks to Jeff Parsons from one of our sister radio stations (Q97.9) in Portland, Maine for this idea, I thought I would see how well you know the Southern Tier of New York, guessing images taken vis Google Maps.
Can you guess that these Southern Tier places are? Scroll to the end to see if your answers were correct!
GALLERY: Can You Name These 10 Southern Tier Locations From The Sky? (Answers At The End)
h/t Jeff Parsons Q97.9 and via Google Maps
Enter your number to get our free mobile app
LUMA Festival 2017
More From WNBF News Radio 1290 AM & 92.1 FM