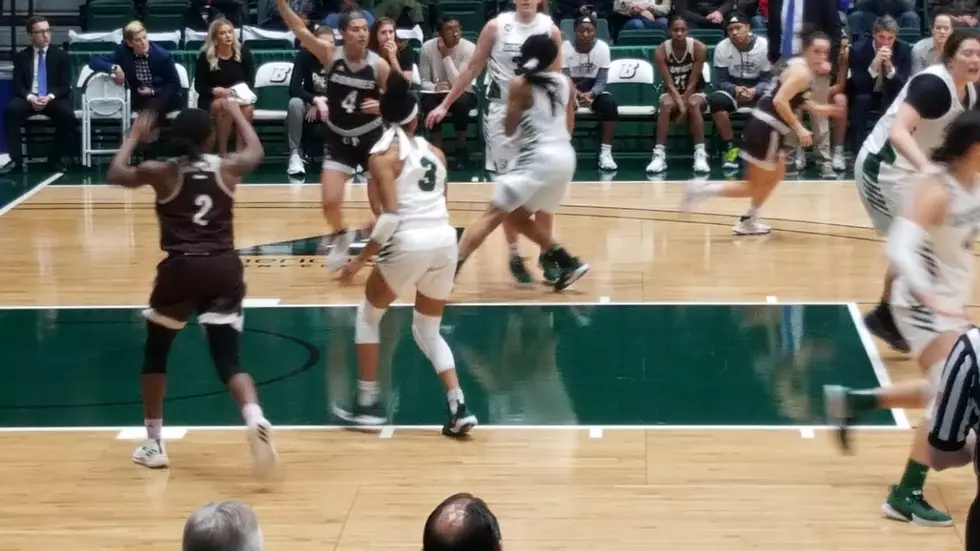 BU Women Nearly Pull Off Upset of Stony Brook Seawolves
WNBF News/Roger Neel Photo
The Binghamton Bearcats women's basketball team came close to shocking America East Wednesday night at Stony Brook when they took the Seawolves down to the final minute before falling 58-54 at the Island Federal Credit Union Arena on Long Island.  With 36 seconds left in the game and the scored tied at 51-51 Kaela Hilaire hit a three-point shot and then added four more points at the free throw line to clinch the victory.
Kai Moon led Binghamton's offense with 20 points. Hayley Moore added 12 points and Carly Boland scored 10 points for BU. The Bearcats climbed back from an 11-point deficit to tie the contest with less than a minute left.
With the victory Stony Brook extends its winning streak to 21 straight games which is longest in the nation among Division I teams. Stony Brook is now 12-0 in America East and 24-1 overall.  Arkansas is the only team to defeat the Seawolves this season.
With the loss the Bearcats fall to 5-6 in America East and 16-8 overall.  Binghamton returns home on Saturday for a 2:00 PM game against the Vermont Catamounts.  Airtime is 1:45 and will be broadcast
on CBS Sports Radio 1360 AM.
More From WNBF News Radio 1290 AM & 92.1 FM