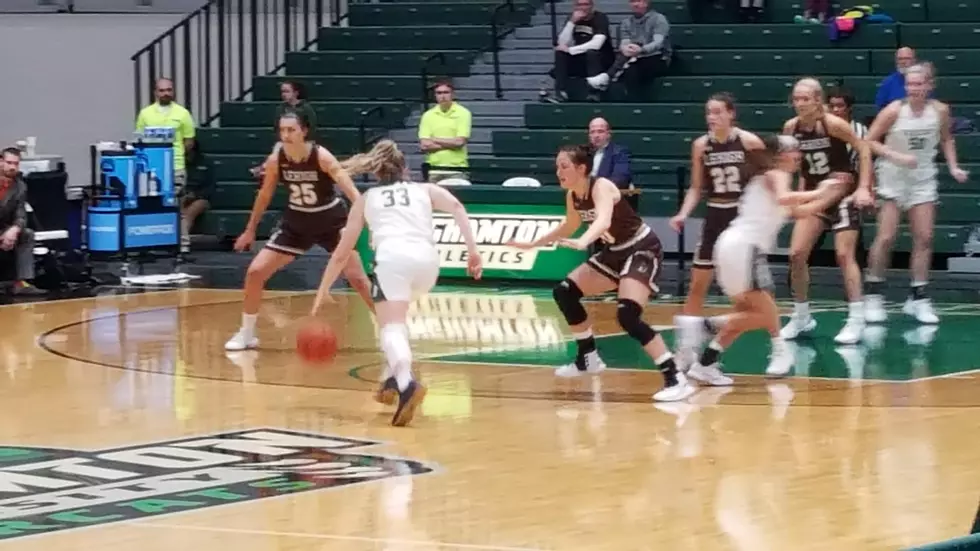 BU Women Host High-Flying Hartford Hawks
WNBF News/Roger Neel Photo
The Binghamton Bearcats women's basketball team is home tonight (Wednesday) at 7:00 P.M. to meet the top team in America East, the Hartford Hawks (air at 6:45 with Cam Lavallee on CBS Sports Radio 1360 AM). Binghamton faces the first-place Hawks who are 7-0 in America East and hold an overall slate of 14-7. The Bearcats dropped a 95-66 decision in Maine to the Black Bears on Sunday. That puts Binghamton's conference record at 3-4.
Rebecca Carmody continues to sparkle for the Bearcats. She is third in America East in scoring averaging 13.1 points per game. Carmody tops the conference in rebounding with an average of eight boards per contest.
Overall, Binghamton is second in America East in rebounding grabbing an average of 37.5 rebounds a game. Hartford comes in to tonight's game riding a nine-game winning streak. The Hawks lead the series with Binghamton 28-11. Last season Hartford won two out of three meetings including a 72-68 overtime victory in the America East Quarter-finals.
More From WNBF News Radio 1290 AM & 92.1 FM