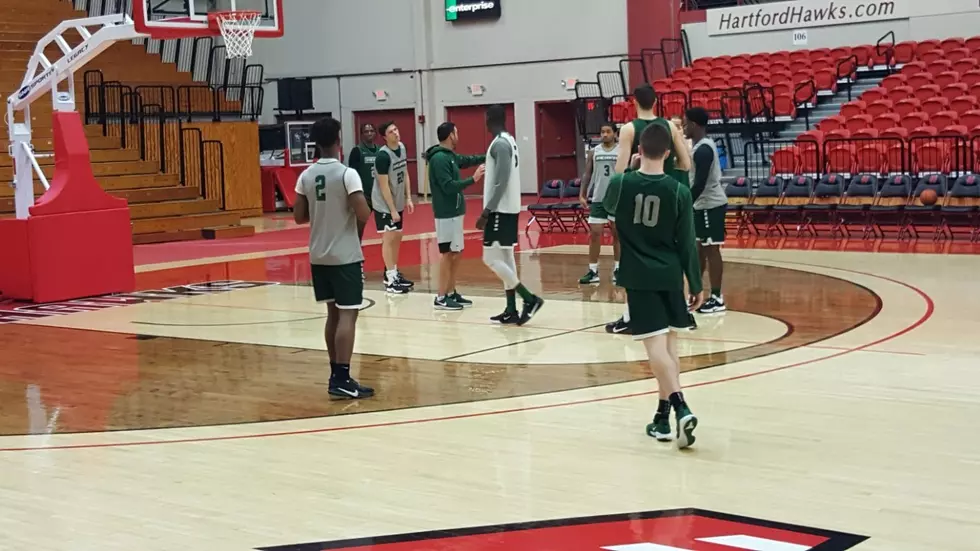 BU Men Look for Road Win at Hartford
WNBF News/Roger Neel Photo
The Binghamton Bearcats are on the road tonight (Wednesday) in West Hartford for a duel with the Hartford Hawks.  Game time is set for 7:00 PM with air at 6:45 on News Radio 1290 WNBF.  In America East play the Hawks are 4-2 while the Bearcats are 2-5.  The Hawks have won four of their last six while the Bearcats are coming off of a home loss to New Hampshire on Saturday afternoon.
Enter your number to get our free mobile app
Hartford owns a 25-13 edge in the series and the Hawks have won five straight contests. The Hawks are led in scoring by graduate student Malik Ellison who comes to Hartford after playing at the University of Pittsburgh. He is averaging 17 points per game.  Hunter Marks is second in team scoring averaging 11.4 points per game.
Binghamton is led by high-scoring Sam Sessoms who is averaging 18.7 points per game. Forward George Tinsley averages 10.7 points per game and is the current America East Rookie of the Week.
More From WNBF News Radio 1290 AM & 92.1 FM